Description
IMPORTED
Nikon AF-S Teleconverter TC-20E III is ideal for enhanced photography and close-up shots because of 2x magnification, Nikon F Bayonet Compatibility & Autofocus, Metering & VR Functionalities!
Nikon AF-S Teleconverter TC-20E III is compatible with Nikon F bayonet Prime & Zoom lens cameras with select limitations with different models. Its 2x magnification, autofocus features, wide aperture render high-quality zoom shots, making it ideal for wildlife and sports photography and close-up shots.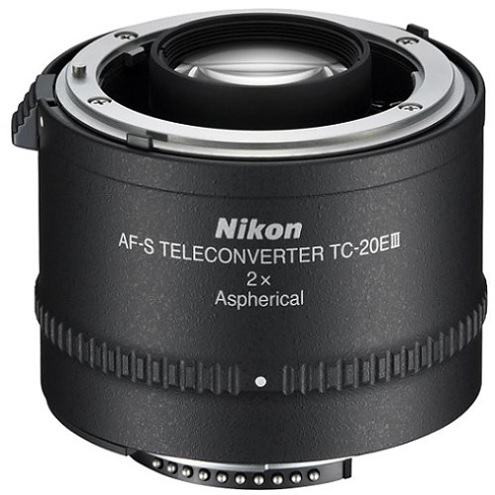 ---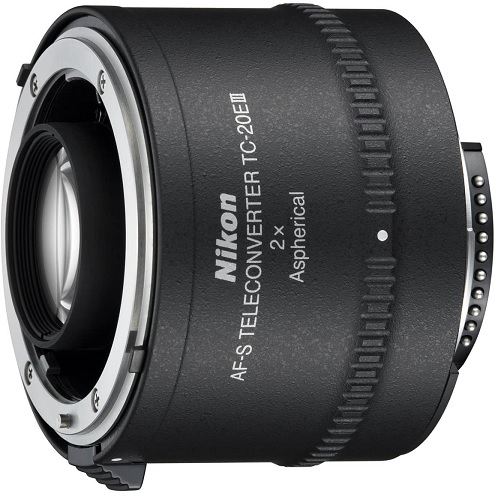 Our Take on the Nikon AF-S Teleconverter TC-20E III:
The teleconverter doubles the reach of AF-S lenses and possesses a highly efficient light transmission mechanism leading to only two stop loss. Further, the Nikon Integrated Coating enhances the light transmission efficiency, resulting in bright and beautiful imagery.
---
The aspherical element suppresses flare and ghosting and renders higher contrast and color fidelity in strong lighting conditions and harsh climates. Further, the rugged and weather-sealed barrel makes the teleconverter usable in extreme weather conditions.
---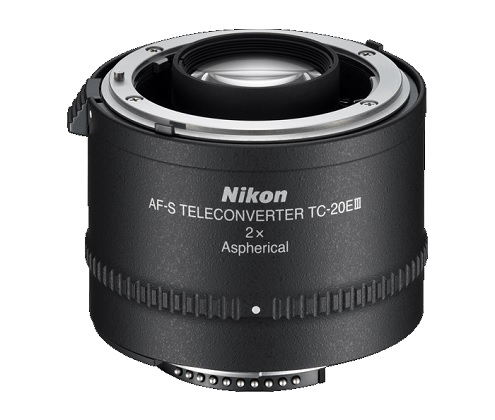 The teleconverter is compatible with full-frame Nikon prime and zoom lenses providing a varying degree of features, including Autofocus and Metering. Further, it also supports Vibration reduction IS that renders crisp imagery by reducing camera shake.
TOP 10 KEY FEATURES:
| | |
| --- | --- |
| Mount Type: | Nikon F-Bayonet |
| Compatability: | Prime & Zoom Lenses With Autofocus Limitations |
| Lens Construction: | 7 Elements in 5 Groups |
| Light Transmission Efficiency Enhancement: | Nikon Integrated Coating (IC) |
| Light Loss: | 2 Stop |
| Magnification: | 2x |
| Length: | 46mm / 1.8" |
| Diameter: | 66mm / 2.6" |
| Weight: | 330g |
| User-Friendly Features: | Autofocus & Vibration Reduction IS |
Included in the box:
Nikon AF-S Teleconverter TC-20E III
Nikon Front Mount Cap
Nikon Rear Lens Cap
Nikon Case
Payment & Security
Nikon Nikkor AF-S TC-20E 2X III Lens (TC-20E III) New