Description
IMPORTED
The Nikon PC-E NIKKOR 24 mm f/3.5D ED Tilt-Shift Lens is a comfy wide-angle unit that applies both tilts and shifts for an excellent focus and perspective control!
Nikon PC-E NIKKOR 24 mm f/3.5D ED Tilt-Shift Lens is an F-mount lens for FX-format cameras. It offers a comfortable wide-angle focal length, and the most distinguishing feature of the lens unit compared to other lenses is its tilt and shift functionality. The lens's movements through tilts and shifts allow easy wide-angle applications with the best results, making it suitable to shoot landscapes, interiors, and architectural subjects.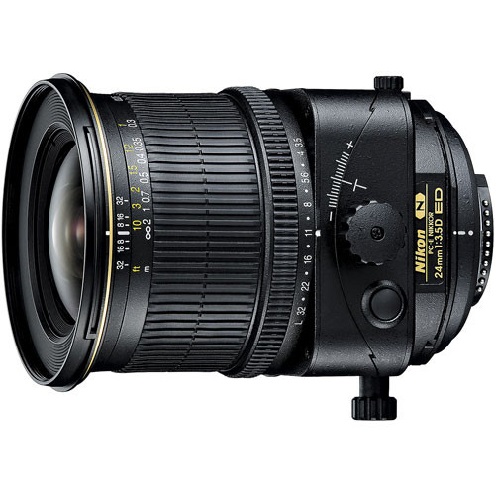 ---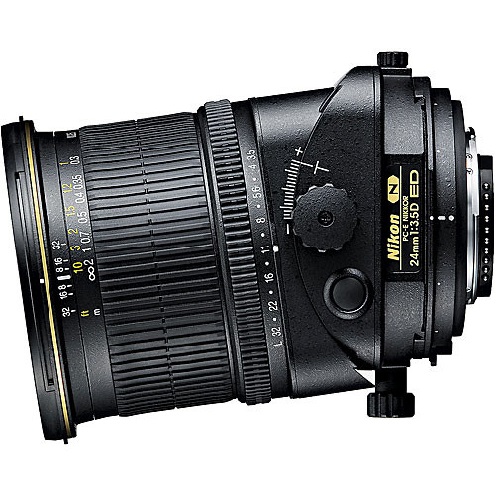 Our Take on the the Nikon PC-E NIKKOR 24 mm f/3.5D ED Tilt-Shift Lens:
The Nikon PC-E NIKKOR 24 mm f/3.5D ED Tilt-Shift lens can handle a maximum tilt of +/- 8.5° for focus control and shift, +/- 11.5mm to adjust perspective. And to handle the axis of tilts and shifts, it has a rotation capability of +/-90°, which has stops at every 30°. When you combine the wide-angle view with the tilt-shift capability, the lens becomes an exceptional performer for photographing landscapes or architectural masterpieces or even when used for various interior shooting applications. The lens design allows a larger possibility of adjusting the depth of field and distortions.
---
The Nikon PC-E NIKKOR 24 mm f/3.5D ED Tilt-Shift Lens has a perfect optical layout that complements its mechanical design. The lens system houses a dedicated set of three ED (extra-low dispersion) and three aspherical elements to reduce chromatic and spherical aberrations and provide images closest to the real views. Furthermore, it has Nano Crystal plus Super Integrated Coating for eliminating ghosting and flare in intense lighting situations. Also, it has a Close Range Correction system that retains a finer image quality within the whole focus range of 8.3" up to infinity.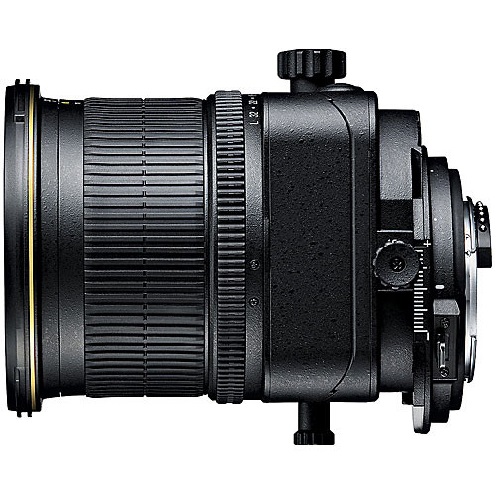 ---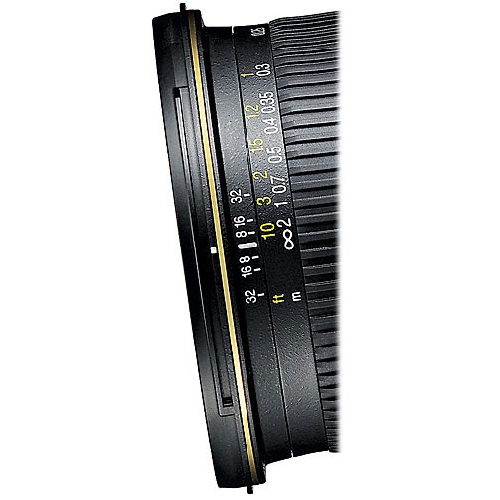 The lens has a focal length of 24 mm and the values of its maximum and minimum apertures are f/3.5 and f/32 respectively. It incorporates a Nikon F lens mount and is primarily compatible with full-frame cameras. It can be used from a minimum focus distance as low as 8.27" and provides a maximum magnification of up to 0.37x of the views. The total optical unit holds 13 elements in 10 groups. And its 9-blade rounded diaphragm makes excellent out-of-focus frames possible that can be highly useful when one uses selective focus techniques. The focus type is manual and the entire unit weighs only 730 g.
TOP 10 KEY FEATURES:
| | |
| --- | --- |
| Focal length: | 24mm |
| Maximum Aperture: | f/3.5 |
| Minimum Aperture: | f/32 |
| Lens Mount: | Nikon F |
| Format Compatibility: | Full-Frame |
| The Angle of View: | 84° |
| Diaphragm Blades: | 9, Rounded |
| Focus Type: | Manual Focus |
| Optical Design: | 13 Elements in 10 Groups |
| Tilt-Shift: | +/- 8.5° Tilt, +/- 11.5 mm Shift |
Included in the box:
Nikon PC-E NIKKOR 24 mm f/3.5D ED Tilt-Shift Lens
77 mm Snap-On Lens Cap
LF-1 Rear Lens Cap
HB-41 Lens Hood for PC-E 24 mm f/3.5D Lens
CL-1120 Soft Lens Case
Payment & Security
Nikon PC-E NIKKOR 24mm f/3.5D ED Tilt-Shift Lens