Description
Nikon WP-N3 Waterproof Housing for Nikon 1 J4 or S2 Camera and NIKKOR 11-27.5mm or 10-30mm Lens with Integrated Lens Port, Access to Key Camera Functions, Inner-Reflection Prevention Ring, Cold Shoe Mount, Mechanical Controls, Button Controls and Depth Rating 45m
Nikon WP-N3 Waterproof Housing is a sleek, lightweight, and compact housing case for using your Nikon 1 J4 or S2 Digital Camera with 1 NIKKOR 11-27.5mm f/3.5-5.6 or VR 10-30mm f/3.5-5.6 PD-ZOOM lens. You can shoot underwater for longer hours as the case has depth ratings of 45m. Accessing key camera functions while working underwater is always a challenge for the users. But this housing case gives you the flexibility to use a whole range of camera functions through mechanical and button controls. The zoom ring, mode dial, multi-selector, movie recording, playback, menu buttons, and other useful features are accessible to you even when you are working underwater.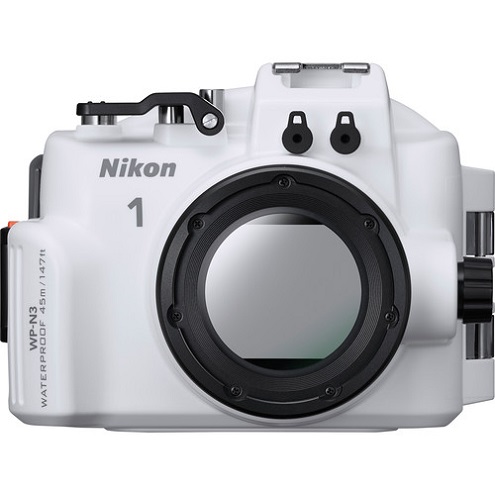 ---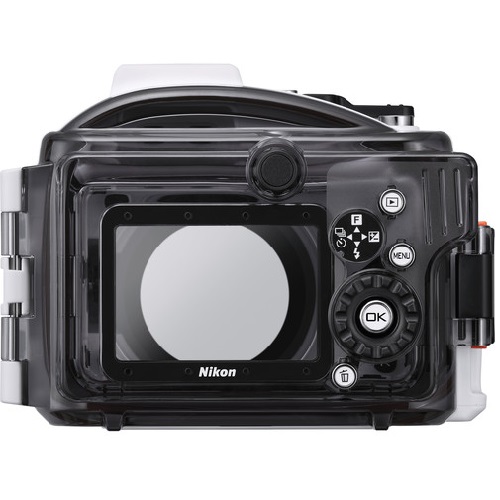 Our Take on Nikon WP-N3 Waterproof Housing for Nikon 1 J4 or S2 Camera and NIKKOR 11-27.5mm or 10-30mm Lens:
Nikon WP-N3 Waterproof Housing does not allow you to use the camera's built-in flash in any working conditions. However, you can trigger 1 or 2 optional Underwater Speedlight flash units with the housing case. To get this facility, you need to connect the external flash units to the housing's fiber-optic ports via cables. Please note, you require to purchase the ports and cables separately.
---
Nikon WP-N3 Waterproof Housing comes with a built-in cold shoe mount that is placed on the top of the housing. The shoe mount allows you to attach additional accessories with your camera such as lighting arms. Nikon has designed the built-in port in such a great manner that your camera and the lens suitably fit into the case. There is no possibility of water slippage inside the housing case unless it is faulty.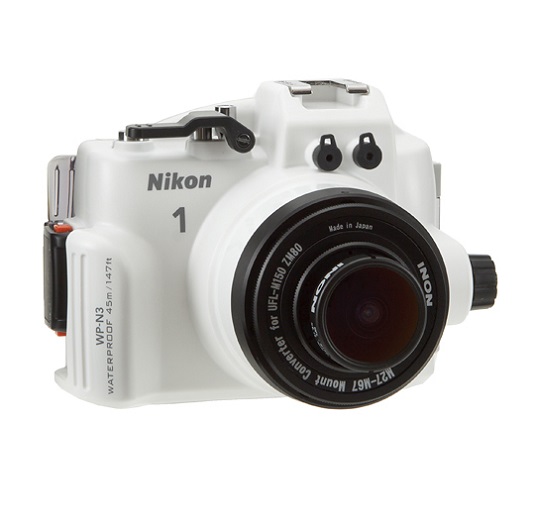 ---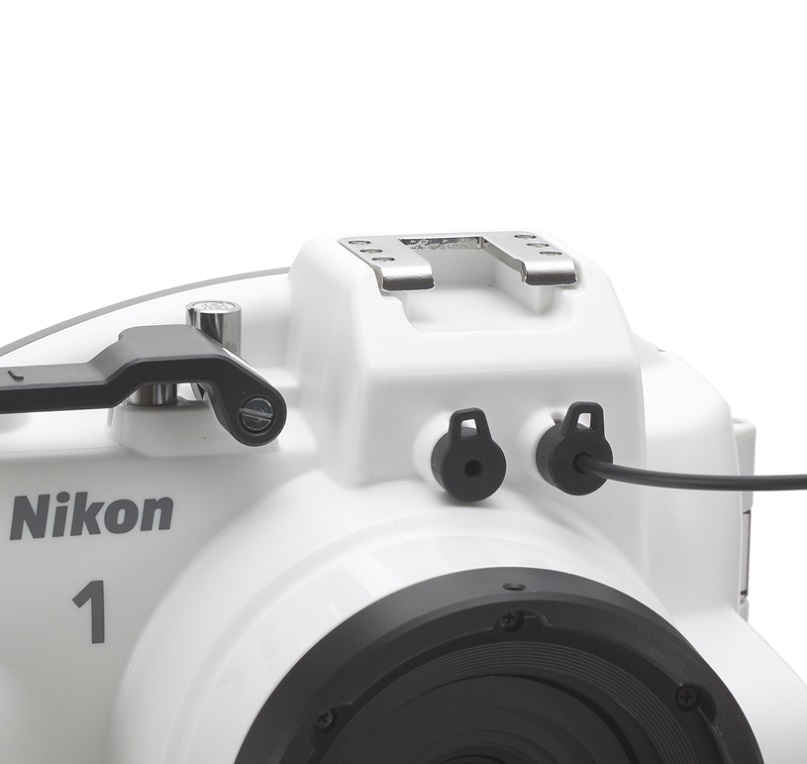 Nikon WP-N3 Waterproof Housing comes with a wrist strap that you can use to wear the your device on your neck or other body parts. The camera remains close to you and it does not get lost in the water. You also get front cap covers for protecting the housing from scratches, dust, dirt, and debris buildup.
TOP 10 KEY FEATURES:
| | |
| --- | --- |
| Depth rating: | 45m |
| Lens port: | Built-in port (Either for 1 NIKKOR 11-27.5mm or VR 10-30mm lens) |
| Mount: | Cold shoe |
| Dimensions: | Not specified |
| Construction material: | Not specified |
| Control type: | Mechanical and push-button |
| Controls: | Mode dial, movie recording, multi-selector, playback, delete, menu buttons, etc. |
| External flash usable: | Used to trigger the optional external flash, Not for subject illumination |
| External flash connector: | 2 fiber-optic cable ports |
| Weight: | Lightweight |
Included in the box:
Nikon WP-N3 Waterproof Housing for Nikon 1 J4 or S2 Camera and NIKKOR 11-27.5mm or 10-30mm Lens
Wrist strap
Front cap strap
Front cap for housing's lens port
Silicone grease
Inner-reflection prevention sticker for 10-30mm f/3.5-5.6 lens
Inner-reflection prevention ring for 11-27.5mm f/3.5-5.6 lens
O-Ring remover
Silica gel desiccant
Zoom gear sleeve for 10-30mm f/3.5-5.6 lens
Zoom Gear Sleeve for 11-27.5mm f/3.5-5.6 lens
Payment & Security
Nikon 3780 1 WP-N3 Waterproof Case (Black/White)