Description
Panasonic AG-MC200G Unidirectional Microphone with Foam Windscreen, 3-Pin XLR Output Connector, Supercardioid Condenser, 160 Hz to 20 kHz Frequency Response, and Super-Directional Pick Up
Panasonic AG-MC200G Unidirectional Microphone is an awesome product under the subcategory of Broadcast, Cinema & Pro Video accessories. Gone are the days when the microphone was only useful in recording news events or for filming reels for movies or daily soaps. Now, people are using it for better video quality. If you are looking to enhance your video quality, you must have this product to compliment your digital camera. There are cameras in the market with superior in-built microphones, but this will surely take your experience to another level.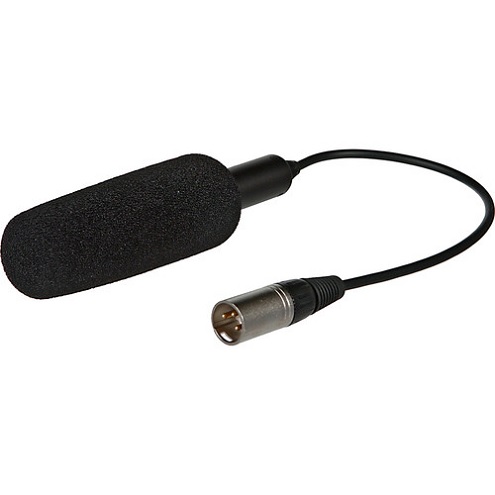 ---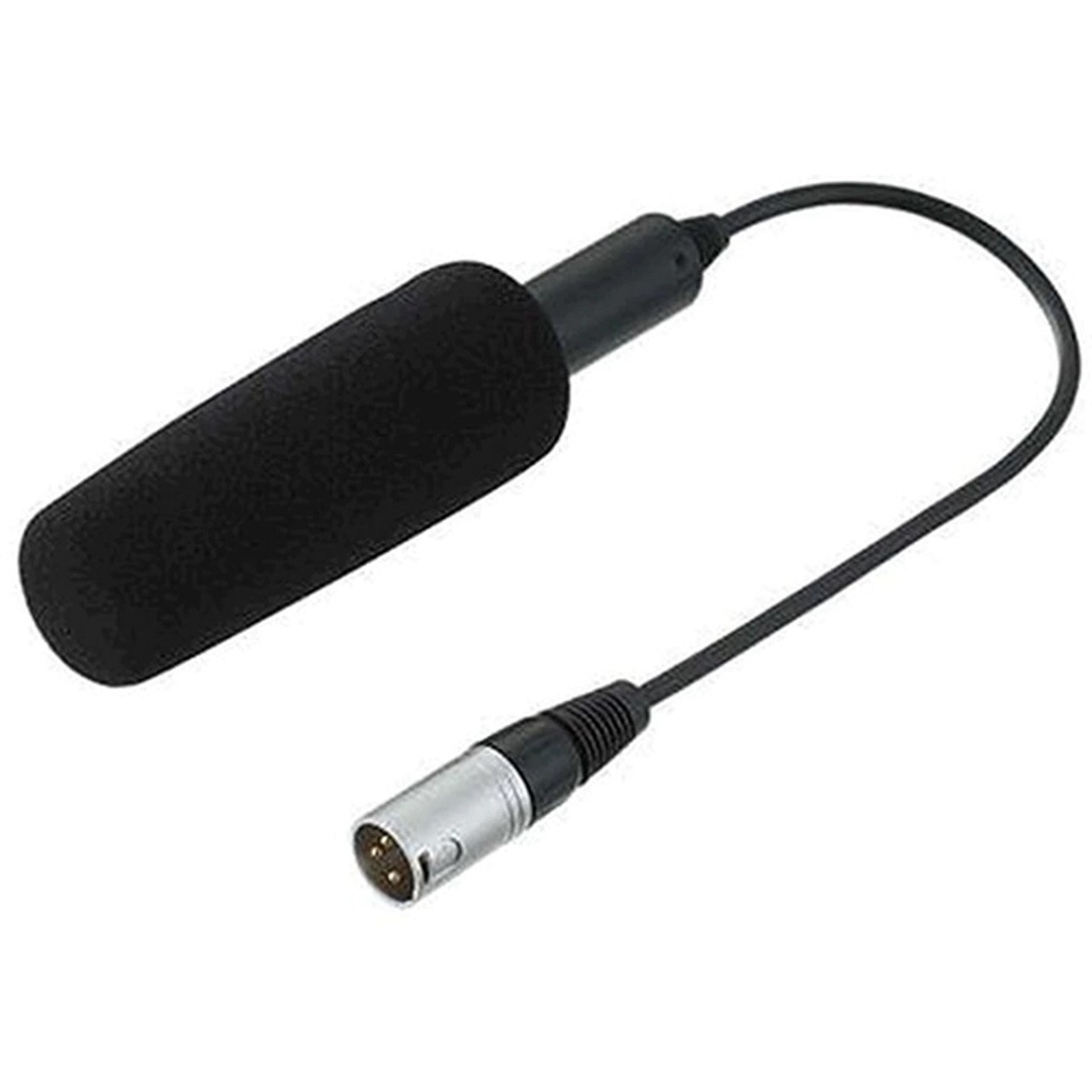 Our Take on the Panasonic AG-MC200G Unidirectional Microphone:
Panasonic AG-MC200G Unidirectional Microphone is an excellent product to capture audio for video cameras, field mixers, recorders, and more. It is a camera-mounted and Electret Condenser MIC that gives unidirectional audio recording. The features make it useful for recording even in a crowded place. When you use it there, it only captures the voice from one direction, which is the target audio source for you. You may record your own voice or someone else's despite being surrounded by so many people speaking in different voice tones. It has a focused pickup pattern that helps in stopping the audio recording at the sides, thus giving a clear voice with a less noisy background.
---
Panasonic AG-MC200G Unidirectional Microphone is powered by +48V phantom power. Unlike tube microphones, you do not need to use external power supplies with this model. As soon as you turn the phantom power, DC passes through the XLR cable and provides the required power to the device. It is lightweight and easy to carry with your backpacks. The outer body is made up of fine raw materials so it is durable and can tolerate some light to medium mishandling. It has a frequency response rate of 160 Hz to 20 kHz, which represents the mic sensitivity range within the audible sound frequency. The long frequency range gives you the flexibility to record very low-pitched to louder sounds.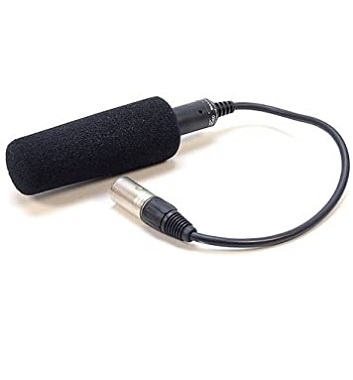 ---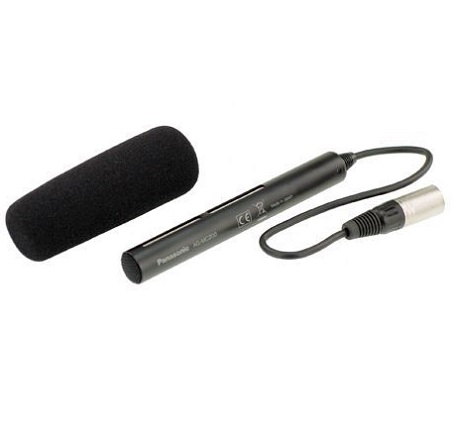 Panasonic AG-MC200G Unidirectional Microphone comes with a 3-pin XLR output connector for balanced output. The features ensure high-signal gain and a low-noise floor for excellent audio quality. It also makes it compatible with a whole range of digital cameras. You get foam windscreen with the product that serves dual purpose. Firstly it helps to block out background sounds and secondly, it also saves the microphone from moisture and dirt. The product has an attached cable that has 12 inches of length. That is enough for you to mount the microphone on your digital camera.
TOP 10 KEY FEATURES:
| | |
| --- | --- |
| Sensitivity: | -40 dB at 1 kHz |
| Maximum SPL: | 127 dB SPL |
| Signal-to-Noise Ratio: | 69 dB |
| Operating Voltage: | 48 V |
| Frequency Range: | 160 Hz to 20 kHz |
| Microphone Capsule: | Electret Condenser |
| Polar Pattern: | Supercardioid |
| THD: | 0.01 |
| Weight: | 108 g |
| Dimensions (ø x L): | 21 x 162 mm |
Included in the box:
Panasonic AG-MC200G Unidirectional Microphone
Foam Windscreen
Payment & Security
Panasonic AG-MC200G Super-Directional Camera Mountable Shotgun Microphone