Description
Panasonic DMW-BGGH5 Battery Grip is a piece of equipment that significantly extends the duration of your photography.
Increase your photography time and enjoy a more comfortable fixation of the camera. This is possible with the new DMW-BGGH5 battery pack. This system is designed for the Lumix DC-GH5 mirrorless camera. Many experienced photographers use this power source when they need to take dozens of photos. If you are technically meticulous, pay attention to the following:
This system has ergonomic battery grip for LUMIX GH5 camera body
Second shutter button for vertical shooting
The manufacturer has provided a battery compartment for extended shooting with 2 batteries
With a two-step shutter release button, it's much easier to focus on any moving subject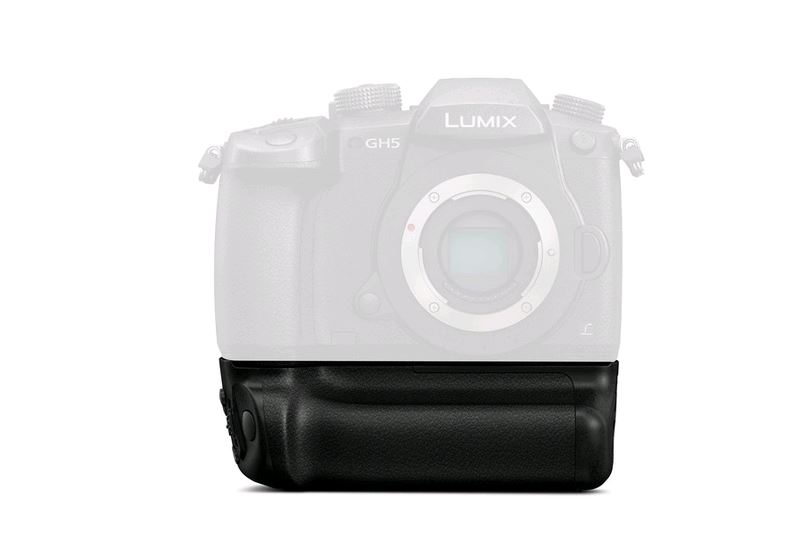 ---
Our Take on the Panasonic DMW-BGGH5 Battery Grip:
The new DMW-BGGH5 is a rugged, fully functional battery pack for Lumix GH5 models. The comfortable grip allows for better grip, increased ease of use when shooting in vertical position, and extended operating time without having to replace the batteries in the camera. This product will be indispensable for the following situations:
Wedding and portrait shooting
Outdoor reporting
Filming of long conferences and seminars
Taking photos of family vacations
Preparation of reports from sports stadiums
---
Panasonic's engineering department always cares about the comfort of every photographer. This also applies to people who prefer mirrorless cameras from this manufacturer. New system has two main functions. Firstly, the photographer extends the operating time of the camera due to the additional power supply. The Newell DMW-BGGH5 battery system accepts a DMW-BLF19 battery. This solution allows you to perform more intensive and longer work without fear of loss of power at the most unexpected moment. Such productivity is a must-have for journalists and photographers who shoot safaris. Plus, this fixture can be used as a stand.
---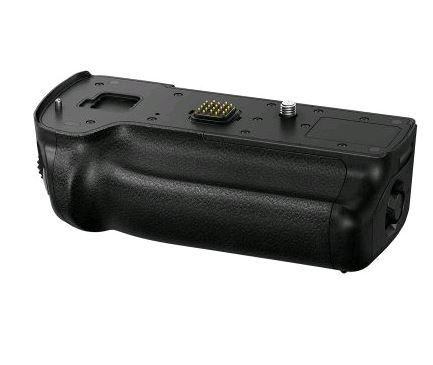 Enhance your vertical shooting comfort by adding an extra foundation to the Panasonic LUMIX GH5. The DMW-BGGH5 doubles the battery life. The manufacturer has built in standard control buttons, which greatly simplifies the work in portrait orientation. In addition, the system is splash, dust and frost resistant and can be used in temperatures up to 14 ° F. The manufacturer added a 1/4 inch tripod thread. This is a mount that allows you to use a photographic tripod without removing the grip from the device. This grip provides access to functions with a series of ergonomically positioned buttons and knobs. It is useful for every professional photographer to have such a device in their arsenal. Order this item today and you will definitely not regret it.
TOP 10 KEY FEATURES:
| | |
| --- | --- |
| Manufacturer: | Panasonic |
| Date First Available: | January 4, 2017 |
| Cameras: | Panasonic Lumix GH5 |
| Battery: | DMW-BLF19 |
| Power Source: | 1 x lithium-ion battery |
| Tripod: | Yes |
| Mount: | 1/4 inch |
| Package Weight: | 0.78 lb |
| Temperatures: | up to 14°F |
| Box Dimensions (LxWxH): | 6.05 x 3.6 x 2.8" |
Included in the box:
Panasonic DMW-BGGH5 Battery Grip
Payment & Security
Panasonic DMW-BGGH5 Battery Grip