Description
Panasonic DMW-BLC12 Rechargeable Lithium-Ion Battery (7.2V, 1200mAh) for Select Lumix Digital Cameras with no memory effects during charge or discharge, Lightweight, Portable, and Safe to use
Panasonic DMW-BLC12 Rechargeable Lithium-Ion Battery is a great companion for select Lumix Digital cameras. Camera users used to worry about the battery backup of their camera but when you have this extra pair with yourself, you need not worry about that. You can go on to use it for long hours, getting great flexibility in shooting especially in outdoor working environments. The battery is small in size and you can simply put it in any corner of your backpack. You do not need any special case or carrying accessories for taking it from one place to another.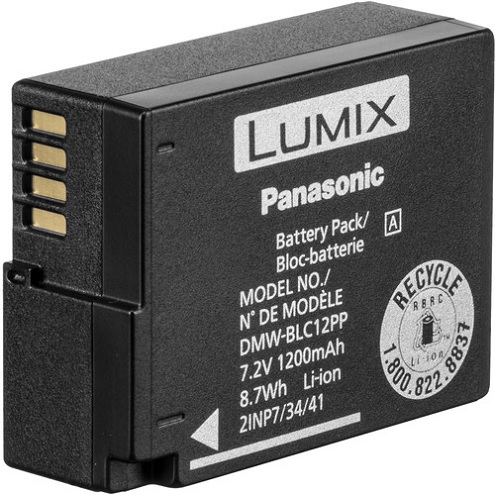 ---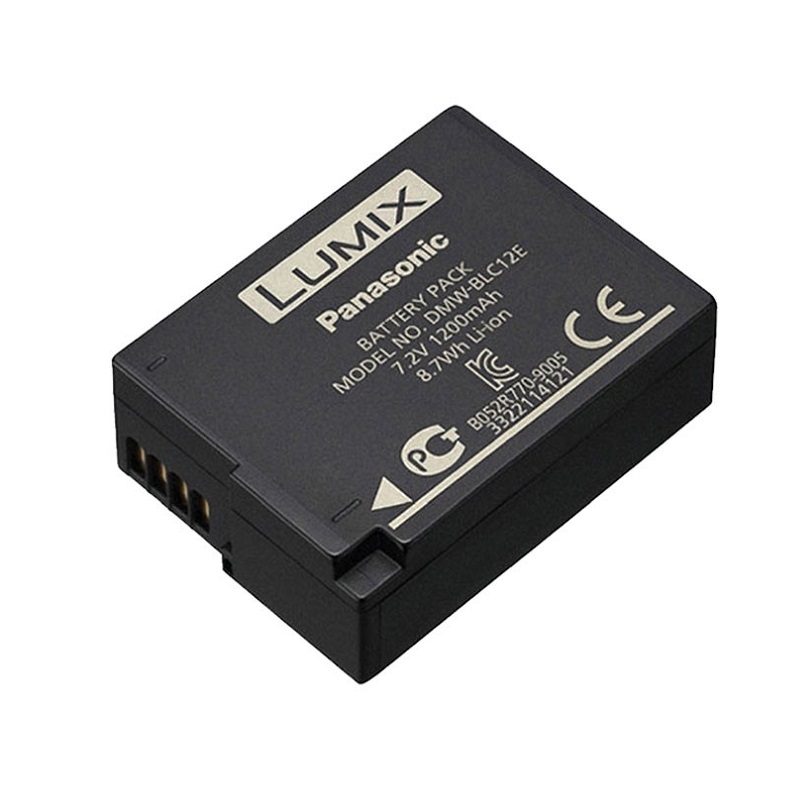 Our Take on Panasonic DMW-BLC12 Rechargeable Lithium-Ion Battery (7.2V, 1200mAh):
Panasonic DMW-BLC12 Rechargeable Lithium-Ion Battery can be charged without worrying about the development of memory effects. It is tested for both charging and discharging conditions. Since it does not develop any type of memory effect, it is safe for use even in the case of a critical shooting. You can be sure about the data safety with this battery. It is basically made for some select models of Lumix digital cameras but it can also be used with any other camera model if the battery is compatible with the model.
---
Panasonic DMW-BLC12 Rechargeable Lithium-Ion Battery lasts long even in case of shooting in 4K. It is capable of providing a battery backup of approx 8 hours in case of 4K video shooting. Most of the professionals recommend this battery due to the long backup. You get the flexibility to charge the battery based on your preference. You can charge it by putting it inside your digital camera or you can charge by purchasing a charger separately. It is recommended to use only a genuine and original charger in case of charging this battery. In case you use any sub-standard charger for charging, you may get low battery backup and it is also not safe.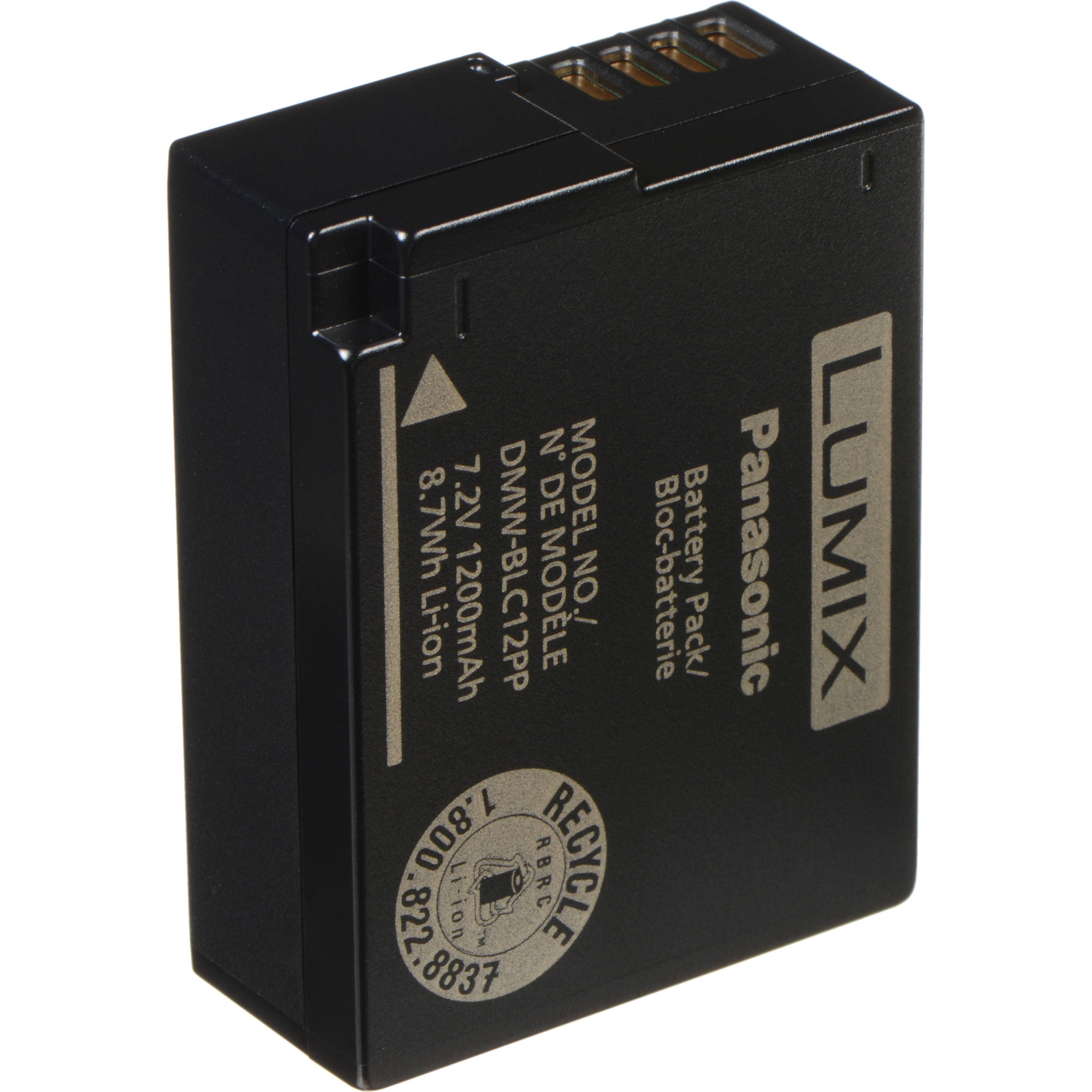 ---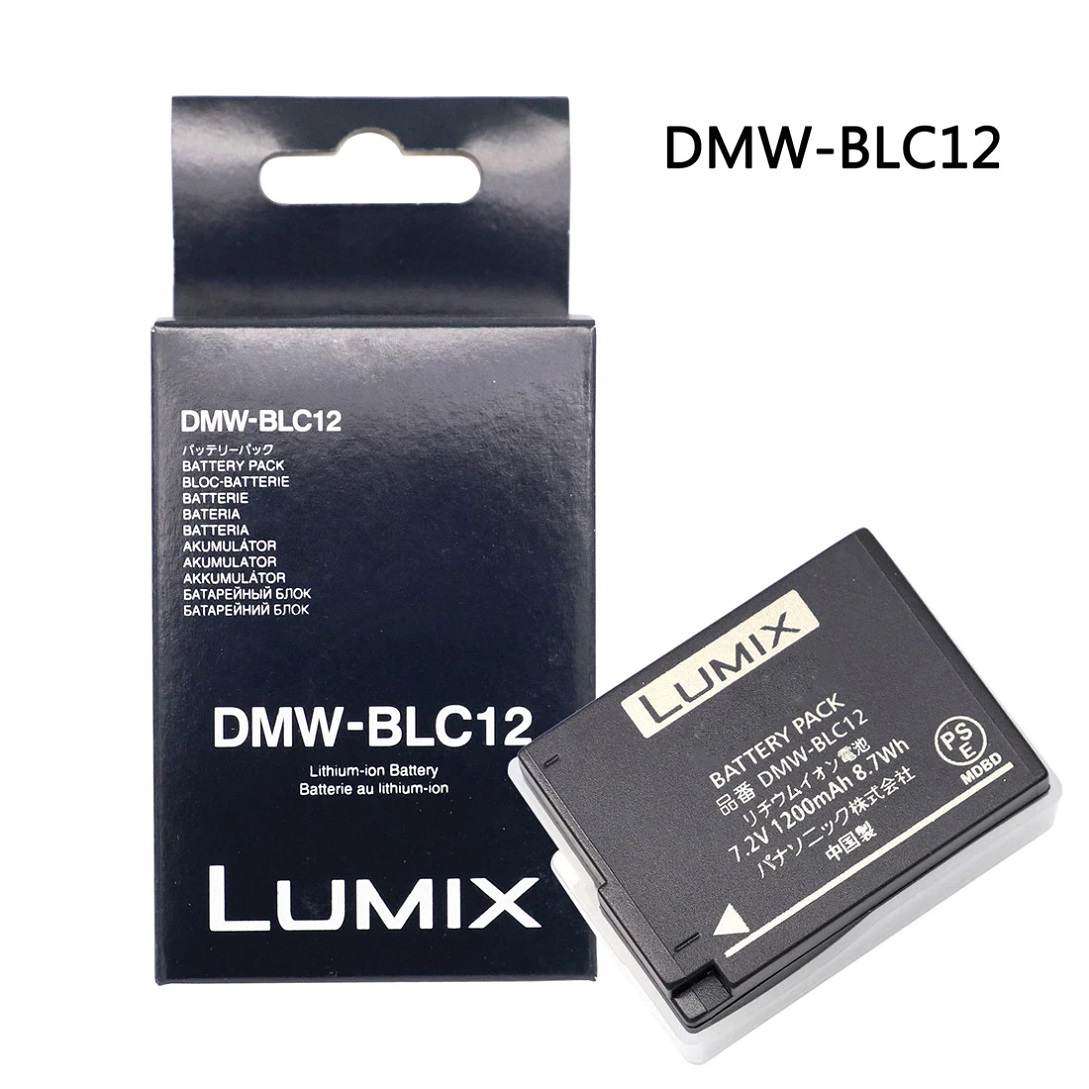 Panasonic DMW-BLC12 Rechargeable Lithium-Ion Battery has everything you expect from an additional battery for your digital camera. Using it with compatible cameras is also easy, and you do not require much technical expertise for it. You can buy the battery for additional backup and also in case your existing battery does not provide good backup. People who do not want to take any break from their shooting prefer this battery. They carry it wherever they go especially in the outdoor working environment. The battery is tested for various temperature, moisture, and freezing zones. So you can be sure about the safety of your camera with the battery to an extent.
TOP 10 KEY FEATURES:
| | |
| --- | --- |
| Battery capacity: | 1200 mAh |
| Chemistry: | Lithium-Ion |
| Output Voltage: | 7.2 VDC |
| Lightweight: | Yes |
| Compatible with: | Select model of Lumix Digital Camera |
| Memory effects issue: | No |
| Charging Method: | Charger, In-Camera |
| Battery Backup: | 8 to 12 hours approx (Depends on various conditions) |
| Size: | Small |
| Safe to use: | Yes |
Included in the box:
Panasonic DMW-BLC12 Rechargeable Lithium-Ion Battery (7.2V, 1200mAh)
Payment & Security
Panasonic Dmw-Blc12E Battery For Lumix Gh2