Description
Sirui SUP224SR Carbon-Fiber Photo/Video Monopod is ideal for stable mounting of DSLRs, Camcorder & Video Cameras because of its Sturdy Design, Four-legged Locking Base, & Foam-Covered Top For Firm Grip.
Sirui SUP224SR Carbon-Fiber Photo/Video Monopod comes with an included tripod base, and therefore, can be paired with various devices, including DSLR, Camcorder & Video Camera. Monopod can support a maximum load of 17.6 lb when the tripod base is attached. Further, the monopod is made up of 4 sections, that when assembled, provide a full height of 63.0" and a minimum height of 24.6", making both high and low height photography possible.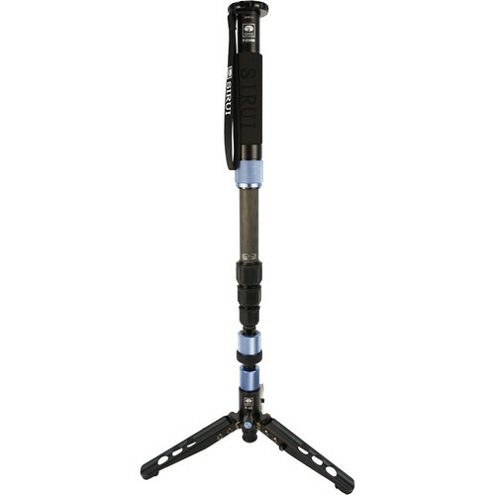 ---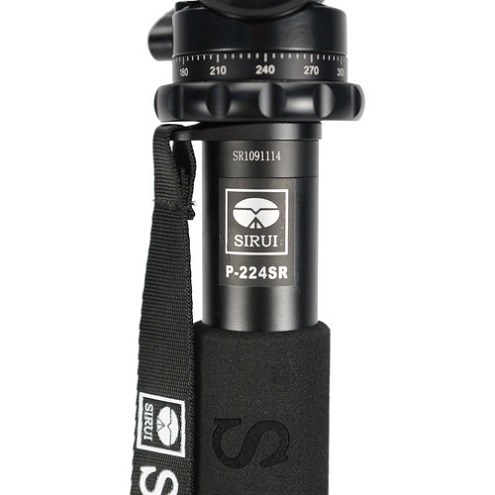 Our Take on the Sirui SUP224SR Carbon-Fiber Photo/Video Monopod:
The monopod's top has a foam cover that creates a secure and comfortable grip and allows free monopod movement. Further, the base's rubber feet enhance stability on varying surfaces. The 360° twist-lock just under the foam cover makes possible the rotation other than the swivel and tilt movements of the tripod base. This leads to the desired angling while capturing the stills and videos.
---
The base comes with spreadable legs, that when fully stretched provide a 14.0" spread. This provides the required stability. Further, the base also provides a 360° swivel and a 20° tilt in all directions. These movements are possible because of the ball-and-socket joint that works with the locking knob and the twist-lock system. Finally, the tripod base is detachable and can function as a mini 7.0" tripod that can support 17.6 lb.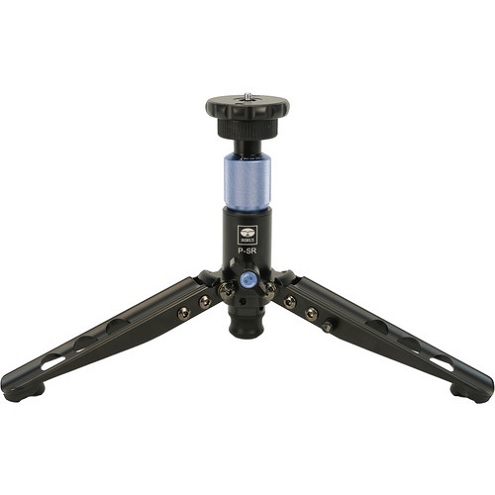 ---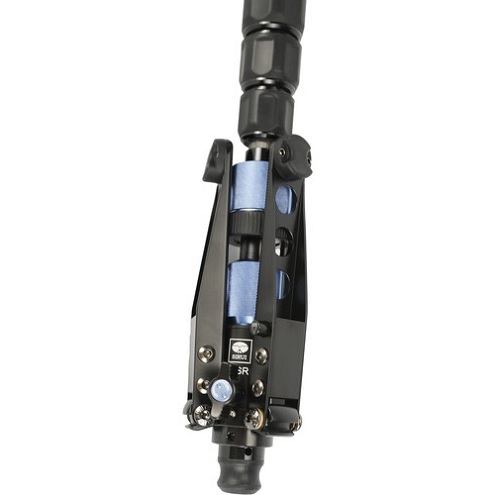 If the tripod base is detached, the monopod also comes with one spiked foot and two rubber feet for using the monopod without the base. After the use is complete, the monopod can be folded and the base legs can be withdrawn for easy portability. The complete folded length is 24.5". Additionally, the monopod has a sturdy construction made from carbon fiber that simultaneously minimizes its weight, making it highly portable.
TOP 10 KEY FEATURES:
| | |
| --- | --- |
| Monopod Head Load Capacity: | 17.6 lb / 8.0 kg |
| Maximum Height: | 63" |
| Folded Length: | 24.5" |
| Camera Mounting Screw: | 1/4"-20 Male, 3/8"-16 Male |
| Leg Lock Type: | Twist Lock |
| Weight: | 3.1 lb / 1.4 kg |
| Material: | Carbon Fiber |
| Number of Leg Sections: | 4 |
| Panning Range: | 360° |
| Vertical Tilt: | -20° to +20° |
Included in the box:
Sirui SUP224SR Carbon-Fiber Photo/Video Monopod
Carry Bag
2 x Reversible 1/4"-20 and 3/8"-16 Mount
2 x Monopod Platform
2 x Rubber Monopod Foot
Spiked Monopod Foot
3 x Hex Key
Carrying Case
Payment & Security
Sirui P224SR Carbon-Fiber Monopod