Description
The Sirui P-326 is a lightweight and compact monopod that will always help the experienced photographer.
The Sirui P-326 carbon fiber monopod is the model many tourists are looking for. Extremely lightweight camera stand, ideal for use with DSLRs. In some cases, such as hiking areas where the use of a tripod is not allowed, such a monopod is ideal. This device works for you discreetly but still provides stable shots.
Sirui P-326 is also compatible with some smartphones. Extremely durable, the monopod can handle loads up to 22 pounds. With twist locks, its five steps extend to a high working height of 61.4 inches, providing eye-level comfort for most users. Indeed, this is what every experienced photographer will need.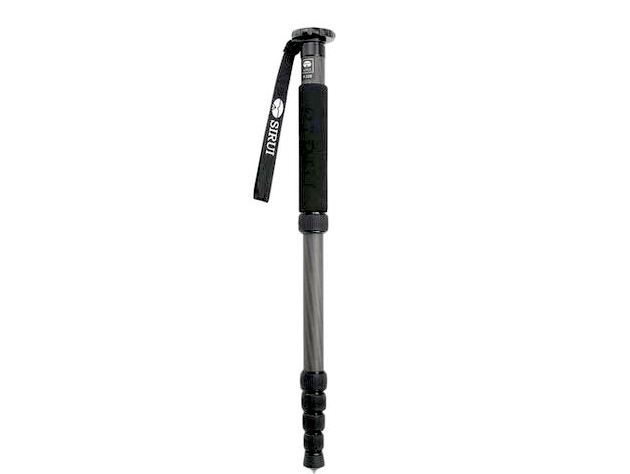 ---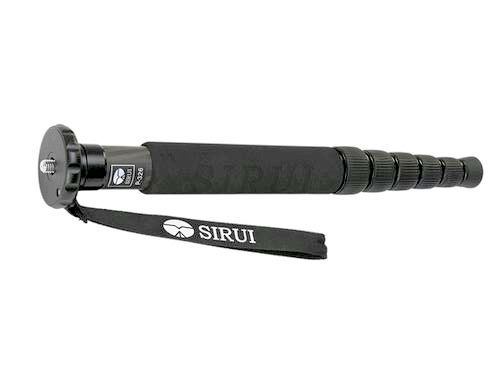 Our Take on the Sirui P-326:
The six-piece P-326, composed of 8x carbon fiber, weighs just 0.9 lbs. This system folds down to 15.6 inches. The manufacturer thought over the design to the smallest detail and provided that photographers will wear this monopod in a backpack or small purse. The company made its next model compact, very lightweight and ready for quick and easy deployment. Meticulous photographers should pay attention to the following:
1/4 "-20 and 3/8" -16 reversible screw on the mounting plate allows you to mount almost any camera
Foam handle provides comfortable and safe handling and lowers temperature under extreme operating conditions
Durable silicone twist locks allow you to quickly straighten your leg and prevent accidental falls
---
Nothing gives you better stability than a good tripod. However, such devices are not practical. Many experienced photographers can attest to this. But this is not about the Sirui P-326. Monopods from this manufacturer provide excellent stability when working with long telephoto lenses. The new model is ideal for use in confined spaces and places with little space.
The SIRUI P series monopods have 6 sections that allow the system to be deployed up to 154 cm (fully unfolded) or 38 cm (folded). The model is small enough to fit in a backpack or photographic bag. Weight (0.4 kg) and load capacity 10 kg.
---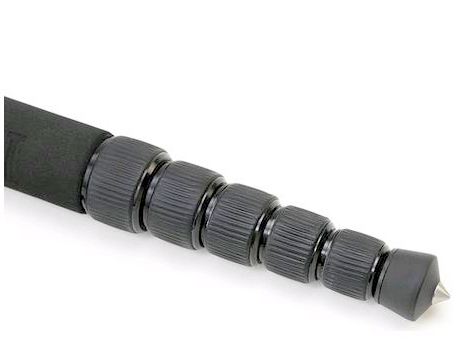 You probably know sports photographers with long telephoto lenses squeezed to the side, forced to move frequently in search of the perfect shooting situation. In this case, they cannot use a tripod. Only a monopod will do well. Manufacturer included a wrist strap for safety in case the operator's handle slips. But this is not the only advantage of the model. Order the device today to be convinced of its practicality in a few days.
TOP 10 KEY FEATURES:
Camera Mounting Screw:
1/4"-20 Male, 3/8"-16 Male
Leg Lock Type:
Twist Lock
Leg Sections:
6
Leg Diameter:
32 mm (Maximum)
Monopod Foot Features:
Retractable, Spiked
Load Capacity:
10 kg
Maximum Working Height:
156 cm
Folded Length:
39.5 cm
Materials:
Carbon Fiber
Weight:
0.4 kg
Included in the box:
Sirui P-326 Carbon Fiber Monopod
Wrist Strap
Belt Hook
Compass
Tools
Payment & Security
SIRUI P-326 6 Section Carbon Fiber Monopod