Description
Sirui VH-10X Fluid Video Head with 8.8 lb Weight Capacity, 2.6" Base Diameter, Aluminum Material, Slide-Balancing Quick-Release Plate, 3/8"-16 Female Tripod Mount, and 4.4 lb Counterbalance Support
Sirui VH-10X Fluid Video Head is specially designed for those who do not want to compromise with the image quality in their photos or videos. As compared to the mechanical pan/tilt heads, this fluid video head offers smoother and steadier movements. It is based on a hydraulic damping system and allows you to take finer images. Professionals suggest that you should consider the balanced camera plate, pan range, tilt range, counterbalance, Bubble Level, and Fluid vs. Friction features while looking for a fluid-type video head. This product from Sirui scores great on all the parameters of a good video head. You get smooth and precise use thanks to the spring-loaded counterbalance system.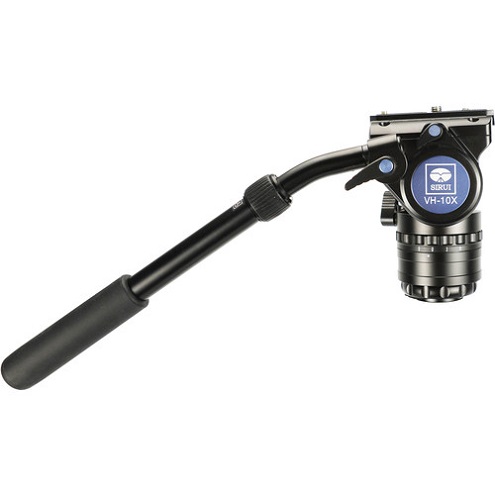 ---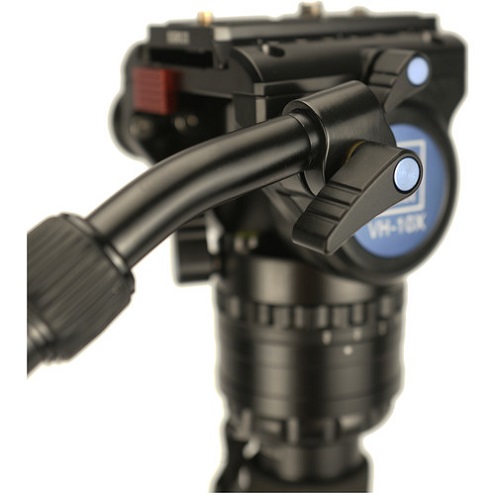 Our Take on the Sirui VH-10X Fluid Video Head:
Sirui VH-10X Fluid Video Head is made with aluminum material making it very lightweight. You can easily carry it from one place to another with ease. Setting up with the camera is simple and convenient. You get 360° Panning Range and +90° to -70° vertical tilt range. Set up in one place, you can use your camera up to the provided range in a smooth manner. It has an independent pan lock and independent tilt lock making it ideal for long hours of use. In the case of video recording, set the pan/tilt and lock the head. So you do not need to remain behind the camera all the time when no much variation in the subject is happening.
---
Sirui VH-10X Fluid Video Head has a 2.6" base diameter with a 3/8"-16 female tripod mount. You get 1/4" and 3/8" camera studs in Slide-balancing quick-release plate. When you take a look at the head, you become sure that it is a nice piece of hardware with a sleek modern design and fantastic look. Whether you are a beginner video blogger or a serious professional, you get great performance and good value for money with this product. You also get 4 grades of drag in the Panning Base which is dialed in from 0 to 3. Purchase it along with the monopod or tripod and take your photography and videography experience to another level.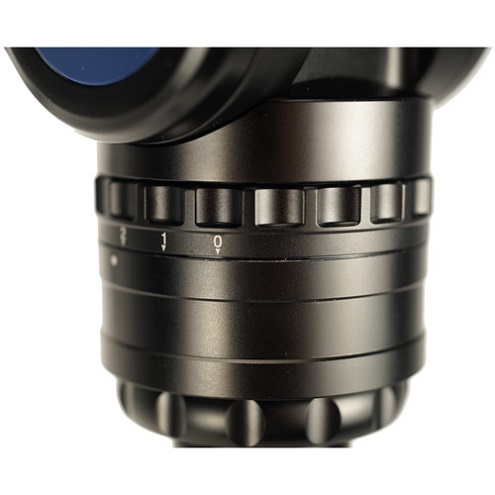 ---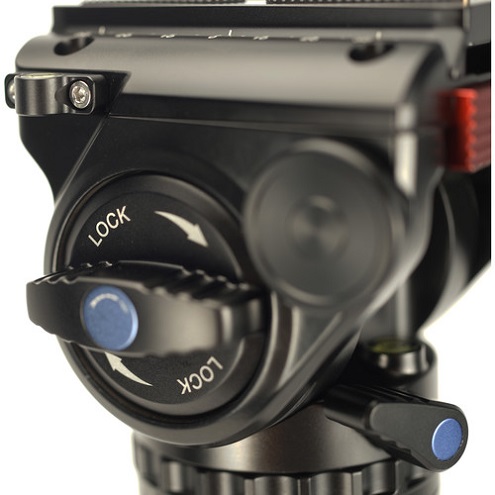 Sirui VH-10X Fluid video head is compact and comes with a weight capacity of 8.8 lb and a counterbalance support of 4.4 lb. You can use it for camcorders, video cameras, or with your digital camera for indoor or outdoor shootings. You get to slide the long plate for mounting your camera. The plate includes 1/4"-20 and 3/8"-16 mounting studs and 3.5" back and forth on the head.
TOP 10 KEY FEATURES:
| | |
| --- | --- |
| Camera Plate Description: | VP-90 Type, Sliding Balance Plate |
| Balance Plate Sliding Range: | 90 mm |
| Base Mount: | 3/8"-16 Thread |
| Panning Range: | 360° |
| Vertical Tilt Range: | +90° to -70° |
| Drag Control: | Tilt: 2-Step Plus 0 |
| Material: | Aluminum |
| Independent Pan And Tilt Locks: | Yes |
| Bubble Level: | 2 |
| Weight: | 1.2 kg |
Included in the box:
Sirui VH-10X Fluid Video Head
Payment & Security
Sirui VH-10X Fluid Video Head