Description
Sony ECM-VG1 Short Shotgun Microphone with Phantom, metal body, switchable low cut filter, Furry windshield, XLR cable, and Mic holder
Sony ECM-VG1 Short Shotgun Microphone is an audio recorder's delight. Take this product to the video shoots, television & movie shooting, and other places, it will never disappoint you with its audio quality. It is so lightweight that you can carry it with you wherever you go. Put it on the vehicle, pole, and bikes for live recording. Hold it firmly in the hand and keep recording for hours without any issue. It can be mounted on various locations for excellent video recording and awesome shoots.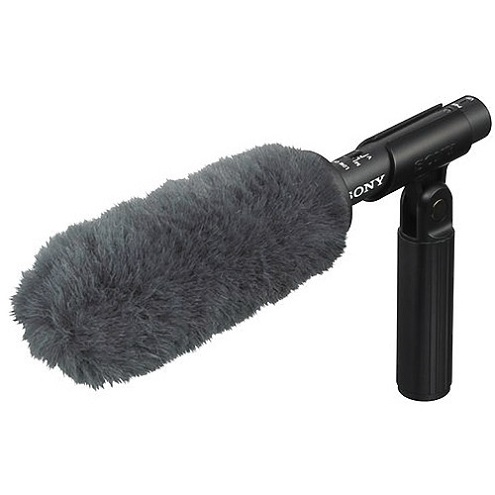 ---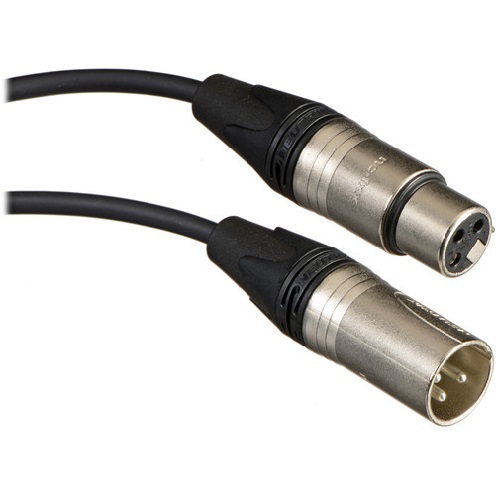 Our Take on the Sony ECM-VG1 Short Shotgun Microphone:
Sony ECM-VG1 Short Shotgun Microphone features a 40 to 52 VDC phantom power. It makes it compatible with different sorts of cam recorders, audio recorder, and multitrack field recorders. The company used its innovative instinct to give a furry windshield. It reduces unwanted noise by 20 dB. Take it for an outdoor shoot without bothering about the audio quality as it works fine even outdoors. Fur prevents damage to the microphone in case it falls on the ground. Besides the furry windshield, the product comes with high sensitivity of -33 dB. The self-noise level is below 18 dB SPL, so even your breath cannot interfere with your audio quality. You capture a clear voice even in a noisy environment.
---
Sony ECM-VG1 Short Shotgun Microphone gives high-quality audio. The microphone is amply long and includes a mic holder and microphone spacers for camera mount and stand mount configuration. If you are looking for smooth and natural sound reproduction, there is no better option than this one. It has a smooth frequency response of 40 Hz to 20 kHz. As compared to the other options available, the product comes with excellent pricing. It is an ideal inexpensive short shotgun mic for your camera. It has a great voice pick-up and sound quality. The microphone is great, compact, and justifies your full value for money.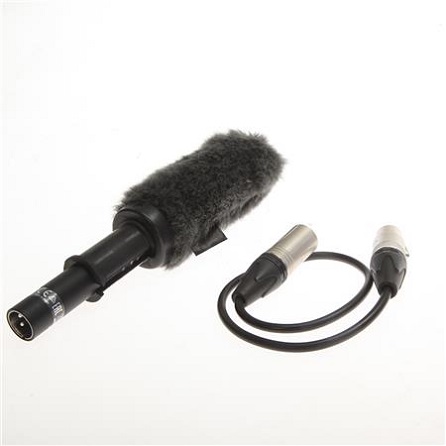 ---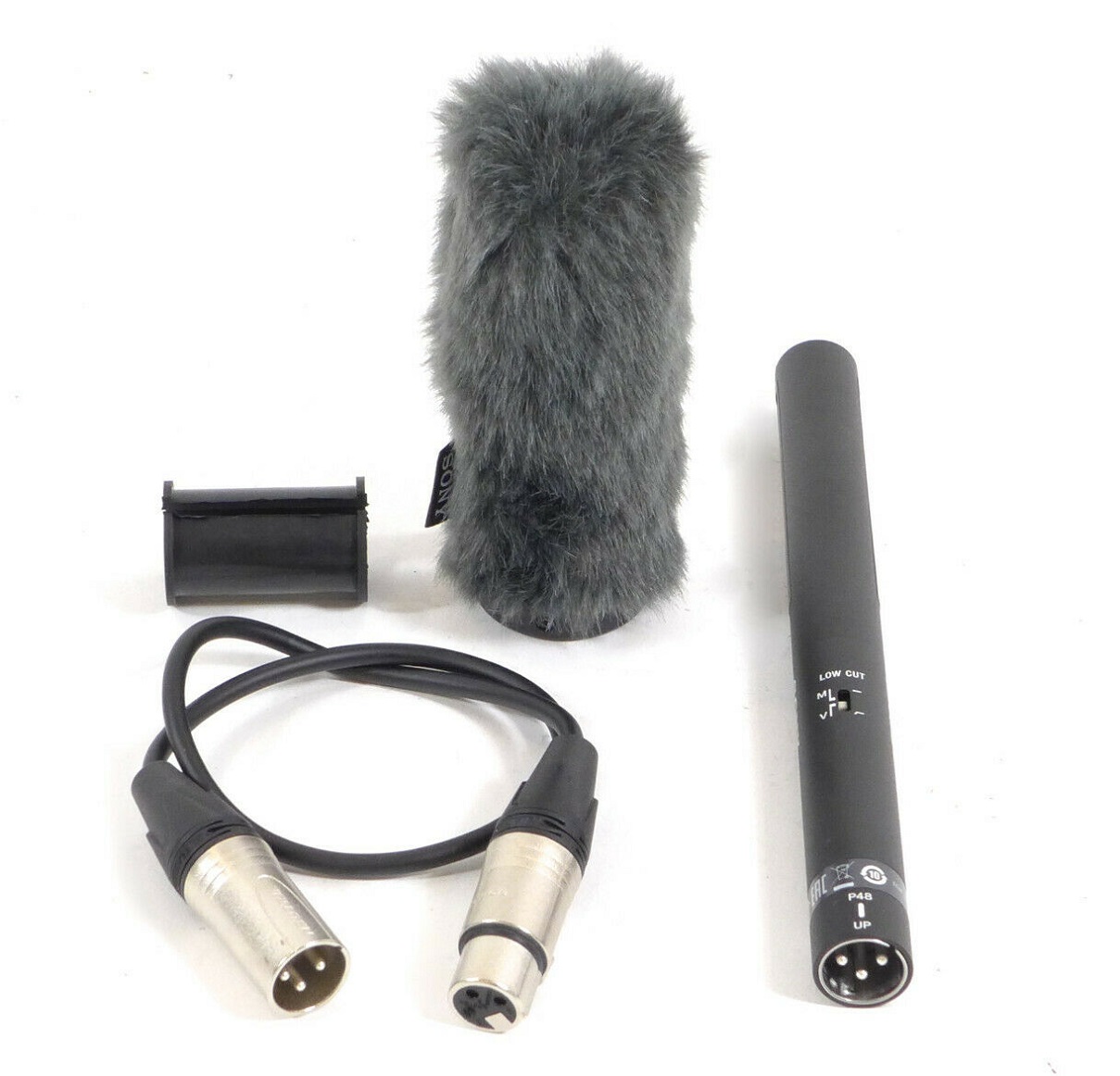 Sony ECM-VG1 Short Shotgun Microphone is made up of high-quality metal. It can easily handle easy to moderate physical roughness without any breakage or damage. It has an elegant design and an extra smooth holder. Sony used an onboard two-position (M, V) low-cut switch. So, you need not worry about audio quality in undesired ambient noise. The microphone's cable has a length of 50 cm, so you get more comfort in recording audio at outdoor places. Additional XLR cable gives more flexibility to use it, with cameras for recording audio and video.
TOP 10 KEY FEATURES:
| | |
| --- | --- |
| Weight: | 66 g |
| Physical Dimensions: | 0.79 x 8.27" |
| Operating Voltage: | 40 to 52 V |
| Current Consumption: | 2.5 mA |
| Dynamic Range | 109 dB |
| Sound Field: | Mono |
| Frequency Range: | 40 Hz to 20 kHz |
| Physical Construction Material: | Metal |
| Output Connector: | 1 x XLR 3-Pin Male |
| High Pass Filter: | Yes |
Included in the box:
Sony ECM-VG1 Short Shotgun Microphone
2 x Stand Adapters
Microphone Spacer
Microphone Holder
XLR cable
Furry Windshield
Payment & Security
Sony ECM-VG1 Electret Condenser Shotgun Microphone