Description
Timecode Systems SyncBac PRO Timecode Sync System for GoPro HERO4 Black/Silver with Cable Free Connection to GoPro, 30- Pin Hero Bus port, 865 to 923 MHz Wireless Range, and approx 12-hour battery life
Timecode Systems SyncBac PRO Timecode Sync System is a product that will surely save time and money for production houses engaged in video/audio shooting. Many times, it becomes very difficult to edit the large pool of videos and audio recorded from various audio and video devices for editors. If the camera is running a product, the machine will assign a specific timecode to every frame. Later, it allows all the sources to be synced and editors find them properly aligned on the editing timeline. This time code sync system is compatible with a HERO4 GoPro. You need to connect the bus of your HERO4 with the sync system and the machine will provide metadata of your footage. If you are using multiple GoPros, it is easy to sync their data with different sync systems.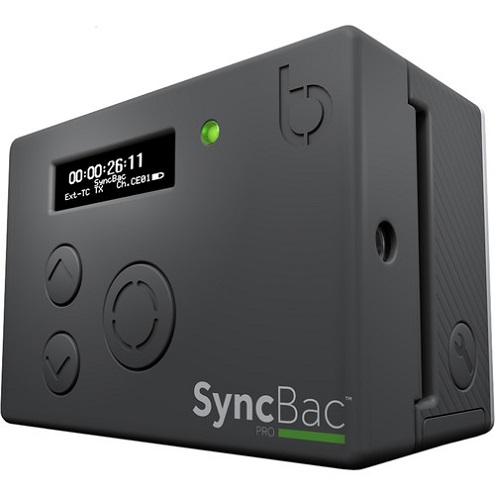 ---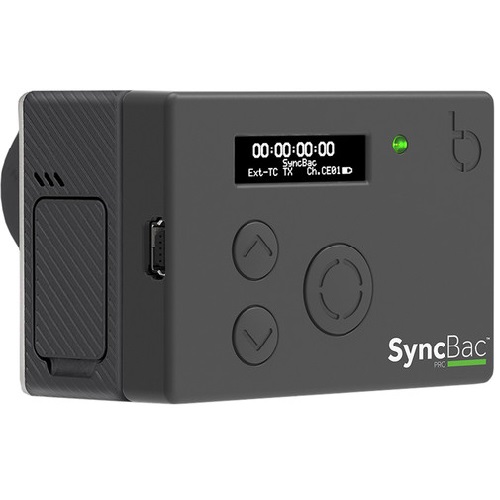 Our Take on the Timecode Systems SyncBac PRO Timecode Sync System for GoPro HERO4 Black/Silver:
Timecode Systems SyncBac PRO Timecode Sync System does not require any cable to connect with your GoPro camera. It mitigates the probability of connection disruption. You directly connect the sync system with your camera and get a flawless experience. Use the SyncBac with every GoPro camera and sync their data after the timecoding. You can choose to create one SyncBac as a master unit for great flexibility while working with multiple cameras and SyncBac.
---
Timecode Systems SyncBac PRO Timecode Sync System comes with an internal battery that lasts approximately 12 hours per charge. Please note that you cannot use this battery life for powering your camera in case of discharge. The product design is elegant and looks like a complimentary add-on styling for your HERO4. In case of outdoor shootings with multiple cameras, you need not worry about any timecode sync issue. The product has a long-range wireless capacity for communication and control.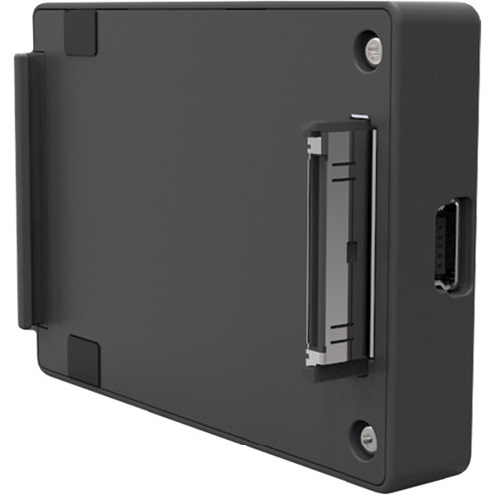 ---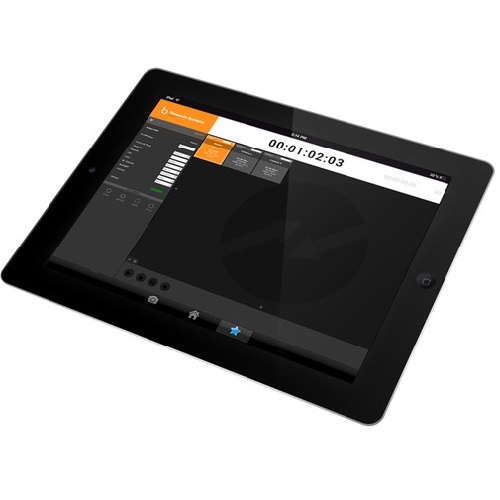 Timecode Systems SyncBac PRO Timecode Sync System is very lightweight. So carrying it from one place to another is easy. Once you have it, it adds a new dimension to your HERO4 and you save time and money that goes into editing multiple frames. You can remotely monitor and control your camera with the help of any digital device (Smartphone, Mac, PC, tablet, etc.), but you need to purchase :pulse (Not included with the product). Once you have :pulse, you need to visit the B: LINK Hub dashboard for remote monitoring or control.
TOP 10 KEY FEATURES:
| | |
| --- | --- |
| Wireless Frequency: | 865 to 923 MHz |
| Connectors: | 30-Pin HERO Bus |
| Battery Life: | Up to 12 hours run time with integrated battery |
| OLED Display: | Blue 128 x 32 Pixels |
| Timecode Generator Accuracy: | TCX0 0.5 ppm when running |
| Range: | 200m Approx. |
| FPS modes: | 23.976, 25, 29.97 |
| Weight: | 113 g |
| Size: | 41 x 57 x 10 mm |
| Power: | Mini USB (5V DC) or built-in Li-Polymer (3.7V battery) |
Included in the box:
Timecode Systems SyncBac PRO Timecode Sync System for GoPro HERO4 Black/Silver
Payment & Security
TimeCode Systems SyncBac Pro Timecode Sync System for GoPro HERO4 Camera