Description
Monoprice Cat5e Ethernet Patch Cable - Network Internet Cord - RJ45 with Pure Bare Copper Wire Material, 350 MHz, Stranded, UTP, 24AWG, 0.5 ft. length, Computer, Router, Switch, and other device compatibility, and Male-to-Female connectivity
Monoprice Cat5e Ethernet Patch Cable - Network Internet Cord - RJ45 is useful in all types of networking where you need to connect your computer, router, switch, and others. It is one of the most commonly used networking connection tools useful in small to the big business environment. It is also useful for connection in Hub, network cards, data switches, Wi-Fi access points, and others. You need to connect the cord to each end of the Ethernet. In that way, it creates a bridge between two different or same devices for data connection. The cable has small plugs on each end which you need to insert into RJ45 Jacks of the device. The plug can also be called Male and the jack as Female in the networking glossary. So you can call it a Male-to-Female connector.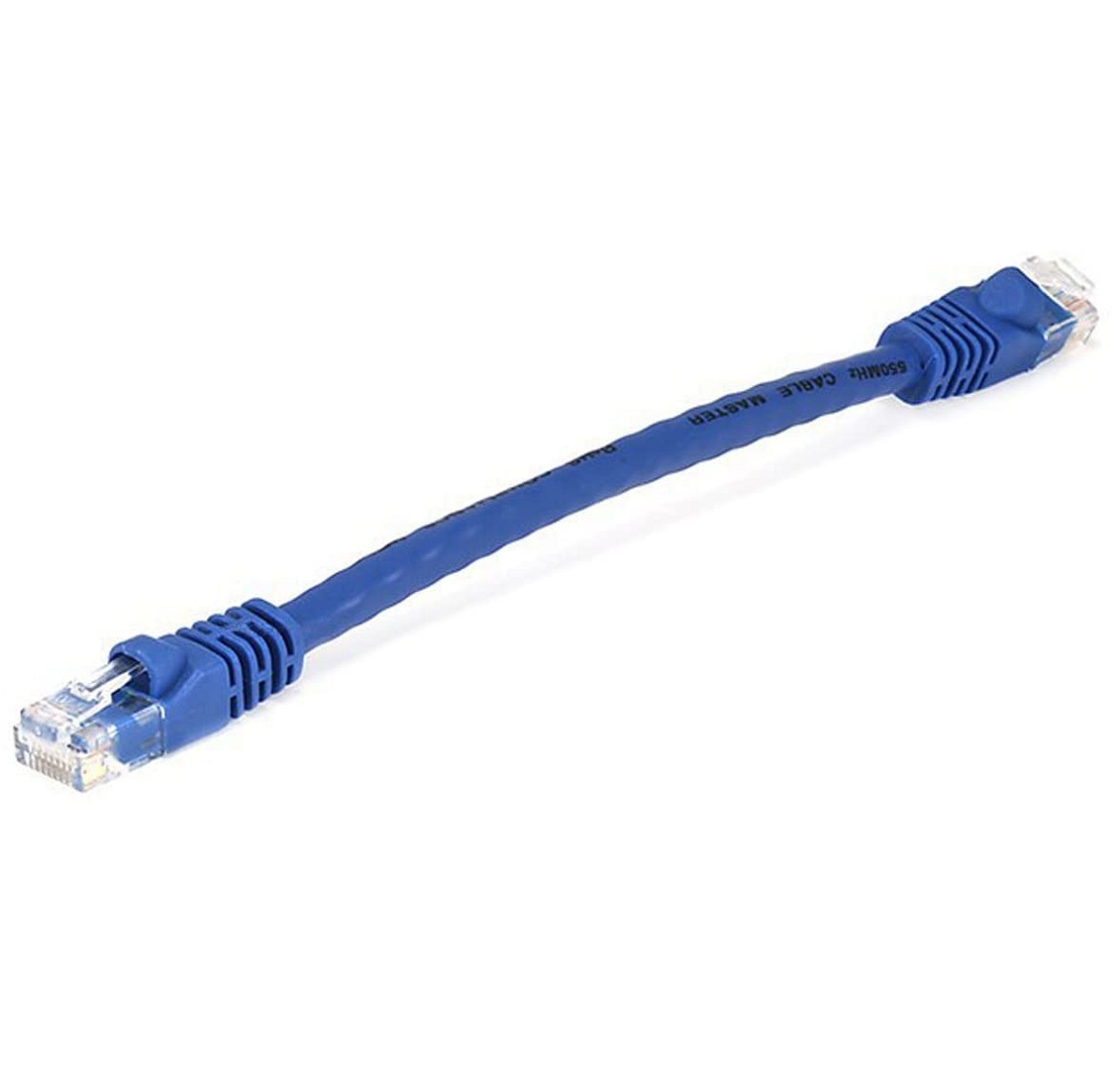 ---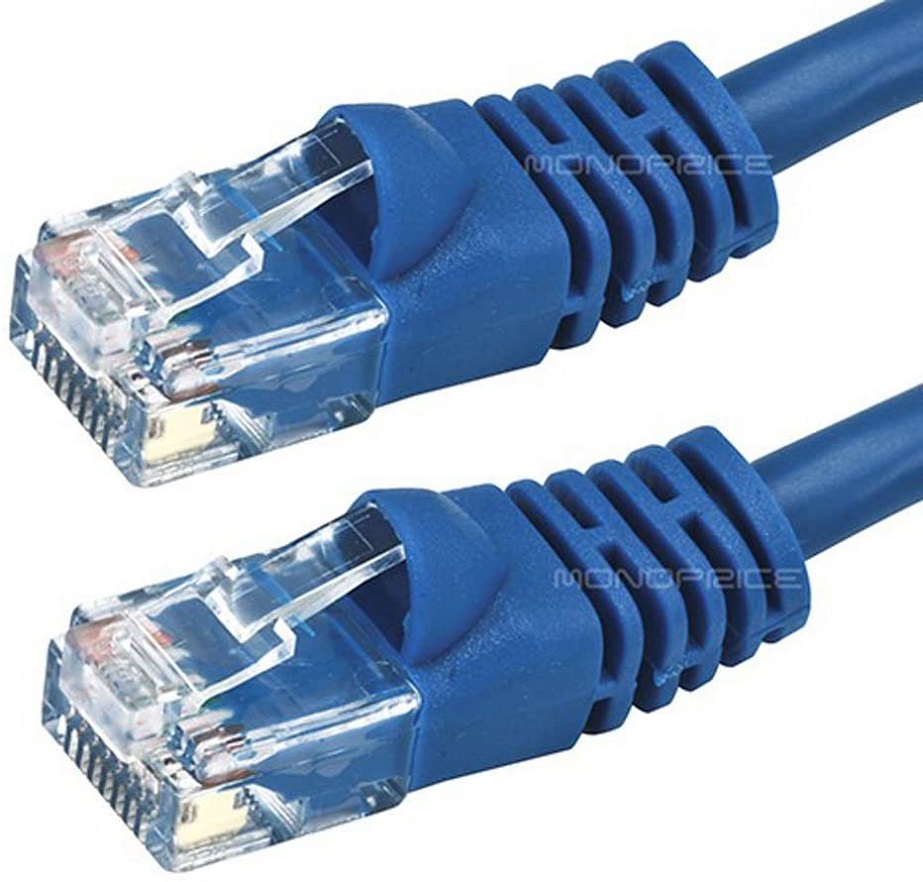 Our Take on Monoprice Cat5e Ethernet Patch Cable - Network Internet Cord - RJ45:
Monoprice Cat5e Ethernet Patch Cable is a best-in-class product from Monoprice. The company is known for excellent quality Cables, Audio Video devices, Mounts & Stands, Networking equipment, Smart Home & Security product, computer, gaming, and other accessories. You can buy this product with confidence as Monoprice has established itself as a trustworthy brand in this category.
---
Monoprice Cat5e Ethernet Patch Cable is made with 100% pure bare copper wire. Normal Patch cable available in the market is made with copper clad aluminum (CCA). The CCA-made cable is not as good as this one. This cable from Monoprice complies with all the standards such as UL® Code 444 and National Electrical Code® TIA 568 C.2 fire and safety standards. The compliance to these standards make it safe for light to heavy use and you keep yourself as well as connected devices from any misfortune or accident.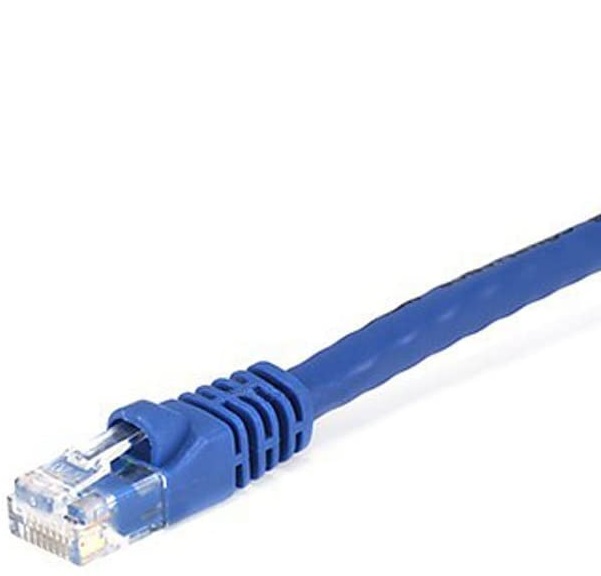 ---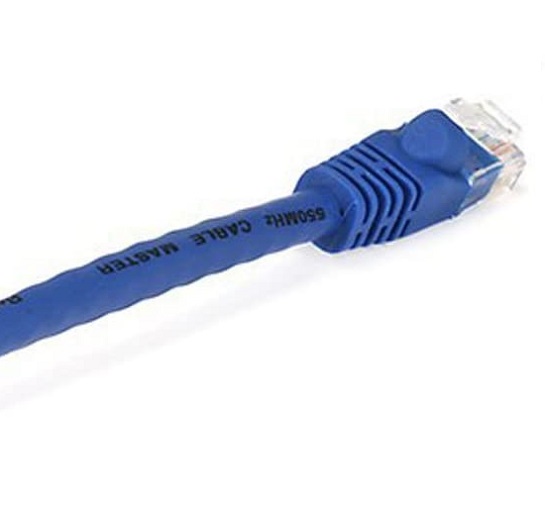 Monoprice Cat5e Ethernet Patch Cable is an Unshielded Twisted Pair (UTP) Category 5e Ethernet type cable made for high-speed bandwidth. It has the capability of providing 350MHz bandwidth which is quite impressive. Monoprice has provided a snag-less cable boot that protects the plug retaining clip. But the same features make it a bit hard for you to use your hands for plugging and unplugging. The cable can be called a perfect combination of value, performance, quality, and speed.
TOP 10 KEY FEATURES:
| | |
| --- | --- |
| Bandwidth: | 350MHz |
| Contacts type: | 50µm gold plated |
| Conductor Type: | 24AWG stranded (Pure bare copper) |
| Size: | 6in |
| Cable Type: | Ethernet |
| Compatible Device: | Router |
| Connector Type: | RJ-45 |
| Weight: | 0.32 ounces |
| Product Dimension (L x W x H): | 6.8 x 0.7 x 0.7 inches |
| Anti-Snag Boot: | Yes |
Included in the box:
Monoprice Cat5e Ethernet Patch Cable - Network Internet Cord - RJ45
Payment & Security
Monoprice Flexboot Cat5e Ethernet Patch Cable - Network Internet Cord - RJ45, Stranded, 350Mhz, UTP, Pure Bare Copper Wire, 24AWG, 0.5ft, Blue