Description
Sony 105-Lumen WVGA DLP Pico Projector enables you to show your movies or presentations anywhere you desire. It features a Maximum Brightness of 105 Lumens, WVGA 854 x 480 Native Resolution, 400:1 Contrast Ratio, Up to 50,000-Hour Light Source Life, Up to 2-Hour Battery Life, HDMI with MHL Input, and so on.
With its 105-lumen output, you can be sure of the flawless production of vivid, compelling images. It works perfectly with media-streaming adapters, laptops, smartphones, as well as gaming consoles. You will like its compactness and lightweight, hence, you can seamlessly put it in your backpack or briefcase. It boasts IntelliBright technology by Texas Instruments, which helps with the management of power consumption and brightness. It is easy to set up and start, you only need to fix the HDMI cable from your computer and press the power button.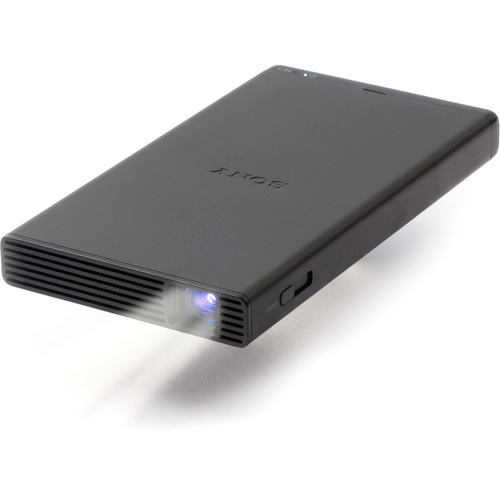 ---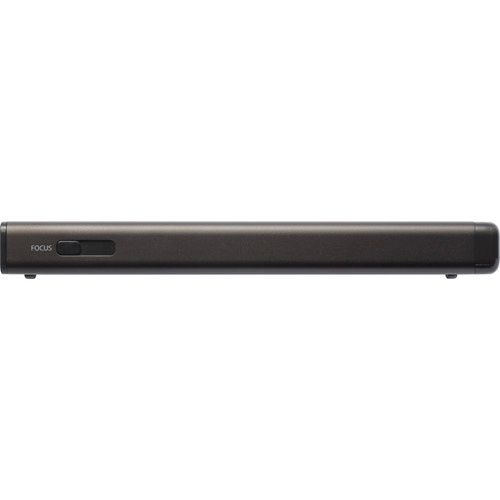 Our Take On Sony 105-Lumen WVGA DLP Pico Projector
The Sony 105-Lumen WVGA DLP Pico Projector guarantees wireless connectivity and media streaming via HDMI. Hence, you can link it to compatible smartphones and computers to stream videos from YouTube and Netflix. It comes with an in-built battery that has a runtime of about two hours when fully charged. You can use it in a small room since it has a throw distance range of 3.77 to 11.32 feet. With a projection size range of 40 to 120 inches, you can be confident of getting the most satisfactory result.
---
Also, it has automatic keystone correction, which enables direct placement on a desk or table thereby eliminating the need for a tripod. However, there is a standard (1/4"-20) tripod mount at its base if you want to connect it to a tripod. It comes with the Dynamic Mode that works perfectly in boosting color brightness as well as saturation.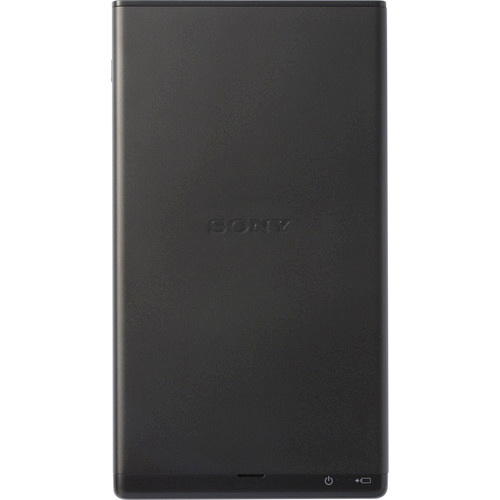 ---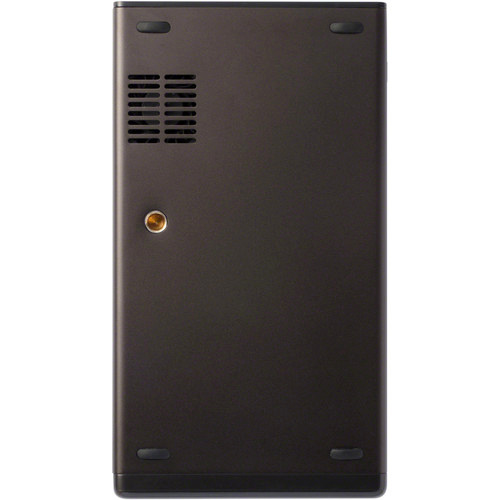 What's more, there is an in-built fan that does not make too much noise during operations. Its battery is easy to charge and there is an audio output jack, which guarantees flawless headphone and external speaker connection for maximum effectiveness. Its aluminum chassis is a plus, and that is why you can rely on it for maximum lastingness.
TOP 10 KEY FEATURES:
| | |
| --- | --- |
| Display System: | DLP |
| Native Chip Resolution: | 854 x 480 (WVGA) |
| Max Brightness: | 105 Lumens |
| Aspect Ratio: | Native: 16:9 |
| Contrast Ratio: | 400:1 |
| Color Depth: | 8-Bit (16.78 Million Colors) |
| Throw Distance: | 3.77 - 11.32' / 1.149 - 3.45 m |
| Projection Size: | 40 - 120" / 101.60 - 304.80 cm |
| Speaker Power: | 1W |
| Expected Lamp Life: | Medium Brightness: 50,000 Hours |
Included in the box:
Sony 105-Lumen WVGA DLP Pico Projector
HDMI Cable
USB Type-C Cable
Micro USB Cable
USB Type-C Adapter
Carrying Case
Payment & Security
Sony MP-CD1 Portable Pico , Pocket- Sized, HDMI/MHL, DLP, Short-Throw, 120 Screen, 5000mAh Built-in Battery, Built-in Speaker, WVGA 854 x 480