Description
Weighing 2.45 pounds, the 100-400mm f/4.5-6.3 Di VC USD telephoto lens spans a wide focal range. The Dual Microprocessor unit facilitates responsive and smooth performance
Tamron 100-400mm f/4.5-6.3 Di VC USD Lens works with both full-frame and APS-C format models, producing a 150-600mm field of view for the latter. Likewise, you can pair it with 2x and 1.4x teleconverters. Optional TAP-in Console offers a USB connection to a desktop or personal computer. It enables the user to upgrade firmware and personalize features and adjust VC and AF as per convenience. The ultra-telephoto all-in-one zoom lens extends to 400 mm, which makes it suitable for travel and wildlife photography. The zoom ring consists of textured rubber and has markings at 400, 300, 200, 135, and 100mm. It includes a dedicated switch to keep it locked at 100mm. The Dual Micro-processing unit facilitates responsive and smooth performance for both autofocus and stabilization systems.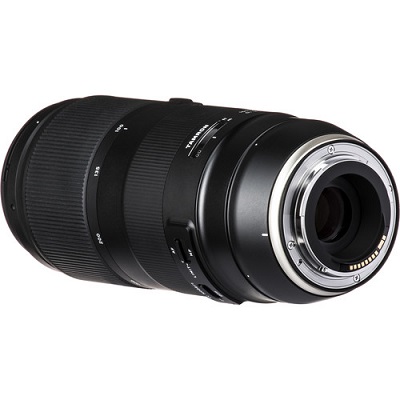 ---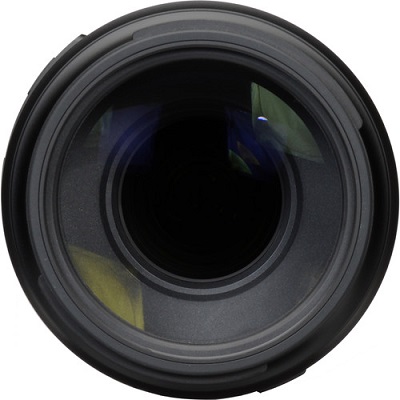 Our Take on the Tamron 100-400mm f/4.5-6.3 Di VC USD Lens for Nikon F:
The optical design of the Tamron 100-400mm f/4.5-6.3 Lens includes 17 elements arranged in 11 distinctive groups. Three Low Dispersion elements reduce monochromatic aberrations and color fringing. The 100-400mm focal range of the Tamron telephoto lens makes it suitable for travel and wildlife photography. Telephoto lenses have a variable aperture instead of a constant one. Tamron Lens features an internal focusing mechanism so that the rear element of the unit neither shifts nor rotates when focusing. An electromagnetically controlled diaphragm is a special attribute of this lens, which ensures exposure control in continuous shooting mode. It means that the diaphragm blades get driven and controlled through electronic signals, which enables their precise control.
---
The body parts of the Tamron f/4.5-6.3 Di VC telephoto Lens are constructed using magnesium alloy materials. The lens barrel consists of polycarbonate that is resistant to moisture. With an eye to outdoor shooting, Tamron lens elements come coated with eBand anti-flaring coating that is resistant to rain and moisture. It delivers high-definition photos with improved color contrast when shooting in adverse climatic conditions. This unit ships with a reversible lens hood, and front and rear lens caps.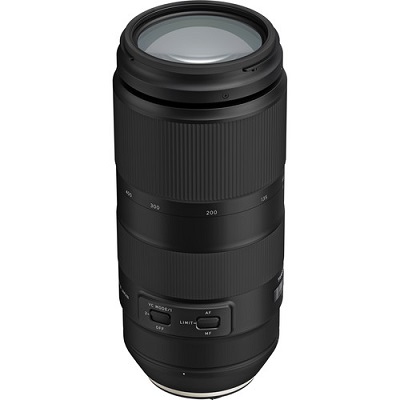 ---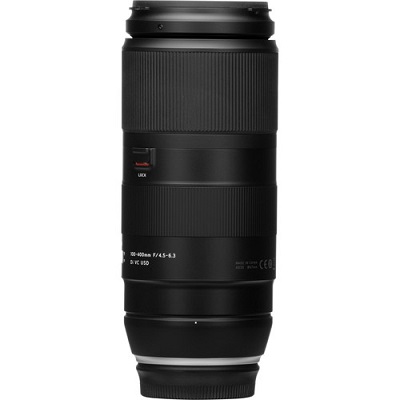 The Tamron f/4.5-6.3 Di VC telephoto Lens comes with a vibration compensation mechanism that lowers camera shake effects while shooting. The mechanism is flexible and can switch from static to panning modes. The unit includes a ring-type autofocus system, user manual override, and focus distance scale beneath the viewing panel. It corrects for up to four stops of camera shake, increasing opportunities for handheld shooting. The jitter-free stability of the optical viewfinder offers easy handling and faster framing of pictures. It features an energy-efficient USD (Ultrasonic Silent Drive) autofocus motor that generates exceptional torque, and adjusts rotation from high to low speed, enabling quiet and precise focusing performance.
TOP 10 KEY FEATURES:
| | |
| --- | --- |
| Lens Mount: | Nikon F |
| Focal Length: | 100 to 400mm |
| The angle of view: | 24° 24' to 6° 12' |
| Format Compatibility: | APS-C |
| Minimum Aperture: | f/22 to 40 |
| Maximum Aperture: | f/3.5 to 6.3 |
| Minimum Focus Distance: | 4.92" |
| Optical Design: | 17 Elements in 11 Groups |
| Focus type: | Autofocus |
| Diaphragm Blades: | 9, Rounded |
Included in the box:
Tamron 100-400mm f/4.5-6.3 Di VC USD Lens for Nikon F
Petal-Shaped Lens Hood
Front Lens Cap
Rear Lens Cap
Payment & Security
Tamron 100-400mm 4/4.5-6.3 Di VC USD Ultra Silent Drive Zoom Lens for Nikon DSLR's (International Version)