Description
Cloud Microphones Cloudlifter CL-2 Mic Activator is perfect for traveling musicians, broadcasters, live and studio recordings alike because of its Rugged Body Design, +25dB Clean Gain, Phantom Power Compatibility & Signal To Noise Ratio Enhancement Capability!
The Cloudlifter CL-2 Mic Activator's most attractive aspects are its compact design, dual-mic input, and audio enhancement capability while working with passive or low-output microphones. It is compatible with various kinds of microphones, including battery-operated, tube, and power-driven ones.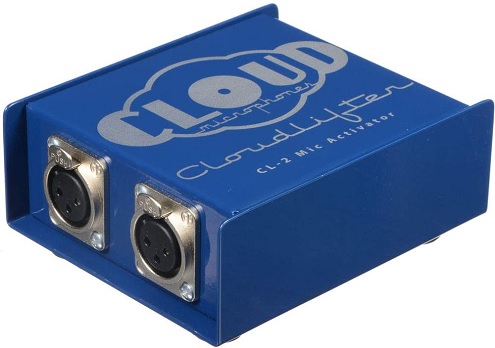 ---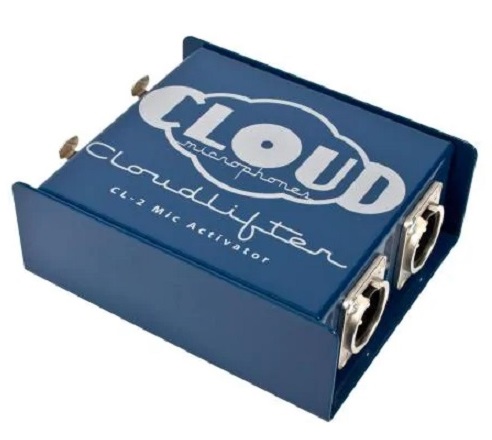 Our Take on the Cloud Microphones Cloudlifter CL-2 Mic Activator:
The CL-2 is compatible with standard phantom-powered mixers and microphone input devices. It produces a clean and transparent gain of +25 dB. This makes it perfect for low gain or noisy preamps and for gain adjustment of high-gain paired devices. Further, the device offers two distinct gain-stages.
---
The activator offers an improved signal-to-noise ratio that enhances passive microphone performance signals. Further, it leads to stronger, cleaner,broadcast-quality signals via longer XLR cables, making it perfect for live and studio recordings. It perfectly captures the soft sounds from musical instruments and thus doesn't hamper the sound quality.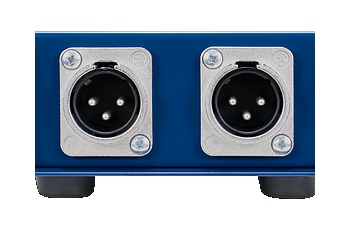 ---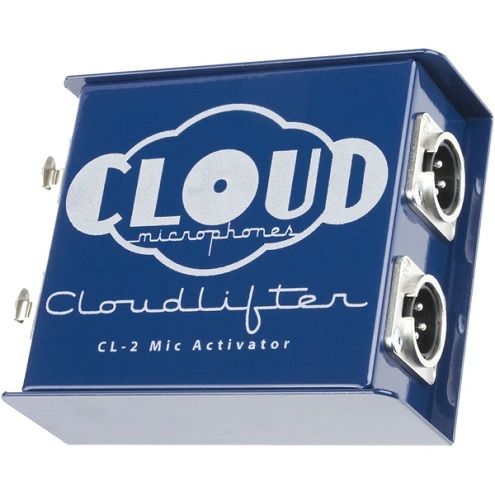 The rugged design adds to its durability. Further, the discrete JFET circuitry delivers natural and clean gain without affecting the source sound quality. The compact design makes it ideal for traveling artists because of its high portability.
TOP 10 KEY FEATURES:
| | |
| --- | --- |
| Number of Mic Inputs: | 2 |
| Gain: | +25dB Transparent & Clean Gain |
| Gain Stages: | Two Adjustable Stages |
| Power Requirements: | Phantom Power |
| Cable Run Compatibility: | Appropriate For Long Run |
| Microphone Compatibility: | Enhances Passive & Ribbon Mic Performance |
| Enhancing Features: | Signal To Noise Ratio Enhancement |
| Display & Indicators: | Backlit LCD |
| Body Design: | Rugged & Compact |
| Appropriate For: | Broadcasts, Live Performances & Studio Recordings |
Included in the box:
Cloud Microphones Cloudlifter CL-2 Mic Activator
Payment & Security
Cloud Microphones A-B Box (Cloudlifter CL-2)