Description
Plantronics CS540 Wireless Headset System with Lifter helps with the management of desk phone calls. It comes with plush features that will certainly change your opinion about headphones.
You can communicate up to 350 feet away from your desk, taking the stress away from your work. It is specially created to connect with your desk phone, and that is why no one can dispute its maximum effectiveness.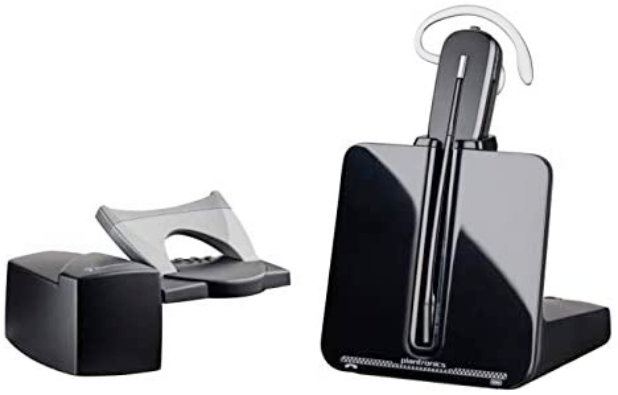 ---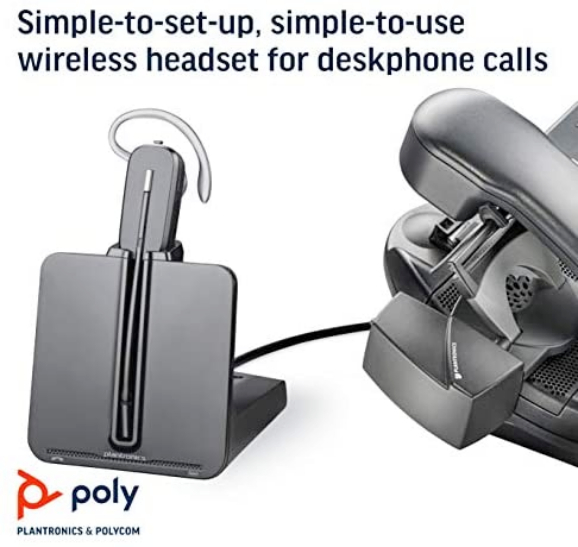 Our Take on the Plantronics CS540 Wireless Headset System with Lifter:
The Plantronics CS540 Wireless Headset System with Lifter boasts a battery runtime of about 7 hours, and its one-touch controls enable quick management of calls. Its lightweight is a plus, and that is why you won't have issues with its manipulation. There is an included slim magnetic charging base as well as an adaptive power system to promote optimum performance at all times.
---
You can conference with up to three extra headsets, giving you an edge in group communication. With its headband and ear loops, you can be flexible with the way you put it on - whether over the head or the ear.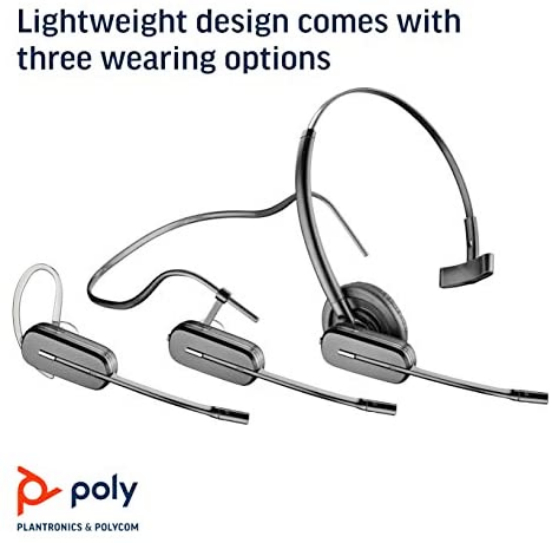 ---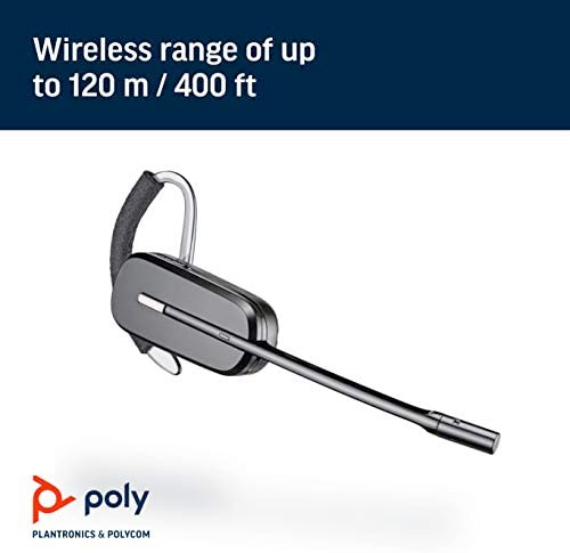 The headphones are foldable and durable, hence, you can take them anywhere for uninterrupted wireless listening. You will like its noise-canceling microphone, which helps in filtering out background noise. Its enhanced Digital Signal Processing (DSP) function guarantees a clearer voice for perfect communication.
TOP 5 KEY FEATURES:
| | |
| --- | --- |
| Battery Type: | CR123A |
| Battery Runtime: | 7 hours |
| Roaming Range: | 120 m/400 ft |
| Dimensions: | 9.5 x 7.25 x 6.54 inches |
| Weight: | 0.741 ounces |
Included in the box:
Plantronics CS540 Wireless Headset
Over-the-head Headband
Charging Base
Telephone Interface Cable
Handset Lifter
Payment & Security
Plantronics CS540/HL10 Headset with Lifter