Description
Litepanels 1 x 1 LS Bi-Color LED Flood Light is the perfect addition for any professional photographer because of its Energy-Efficient Functionality, Compact & Lightweight Design & Impressive Lighting Capabilities!
The 1 x 1 LS Bi-Color LED Flood Light is a professional-quality light with a variable color temperature of 3200 to 5600K, a beam angle of 50°, and an HMI light equivalent output of 200W.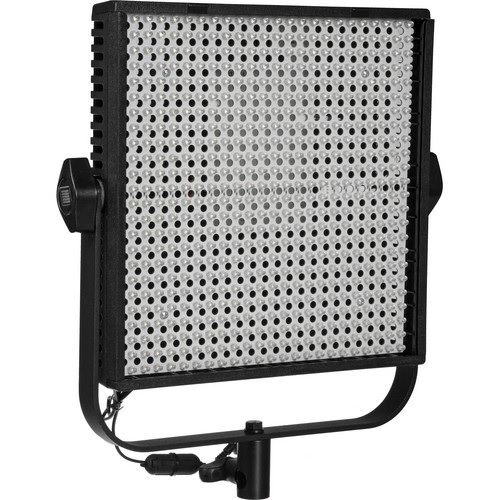 ---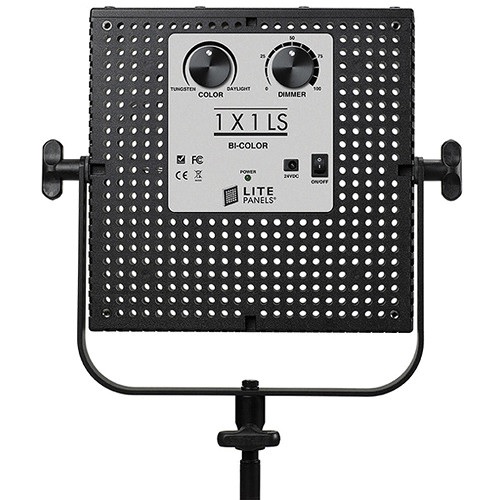 Our Take on the Litepanels 1 x 1 LS Bi-Color LED Flood Light:
Some of the most attractive features of the panel are its heat- and flicker-free LED lights and 100 to 0% light dimming range without any noticeable color shift. These help in providing ample room to bring out the photographer's creativity.
---
Another notable feature is the flood light's modular design. You can arrange the multi-panel design and configure versatile lighting systems for your intended use. Factors contributing to this versatility are 1.75" thickness and a 3-pound lightweight design enabling light to be squeezed into various locations.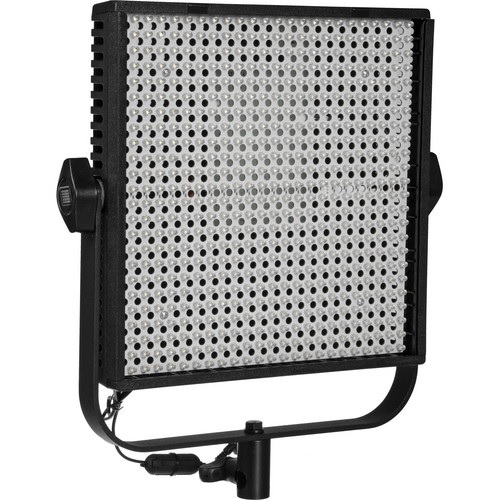 ---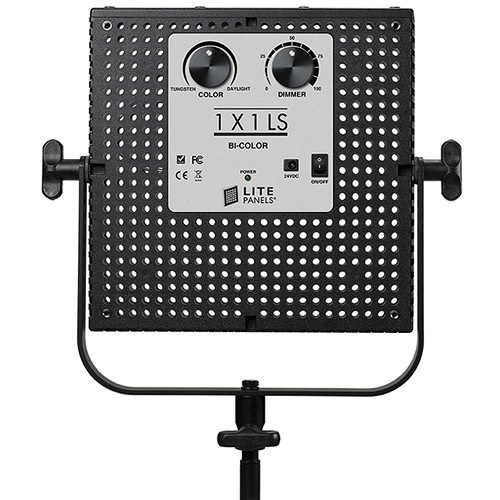 The floodlight is highly energy-efficient and consumes only low 40W power during operation. Further, it can even run on battery power. Its view-thru design allows you to review the adjustments you make to the scene so that you can create the perfect scene you desire. You even get several accessories, including the manual yoke, power supply, power cord, and a mounting bracket. Finally, the LEDs are long-lasting, with a life of approx 50,000 hours.
Top 10 Key Features
| | |
| --- | --- |
| Rating | 500W Tungsten equivalent & 200W HMI equivalent |
| Beam Angle | 50° flood |
| Color Range | 3200 to 5600 K |
| Power Consumption | 40W |
| Dimming | 100-0% |
| Mount | 5/8" (16 mm) |
| Dimensions | 12.0 x 12.0 x 1.75" (30.5 x 30.5 x 4.3 cm) |
| Weight | 3.0 lb (1.36 kg) |
| Operating Voltage | 18-28 VDC & 100-240 VAC |
| Special Features | Heat & Flicker Free LED Lights |
Included in the box:
Litepanels 1 x 1 LS Bi-Color LED Flood Light
Yoke
Power Supply
Power Cord
Power Supply Mounting Bracket
Payment & Security
Litepanels 1 x 1 LS Bi-Color LED Flood Light