Description
The Nikon SB-700 AF Speedlight is compatible with Nikon i-TTL systems that come up with high performance. It can rotate 180° left and right and has many useful modes!
The Nikon SB-700 AF Speedlight displays high-quality performance with its creative accessories. It has powerful battery coverage with four AA batteries and is protected from overheating as thermal cut-out protection puts off the light. It features an automatic color filter detection and an optional color filter pack to adjust the camera's color temperature settings.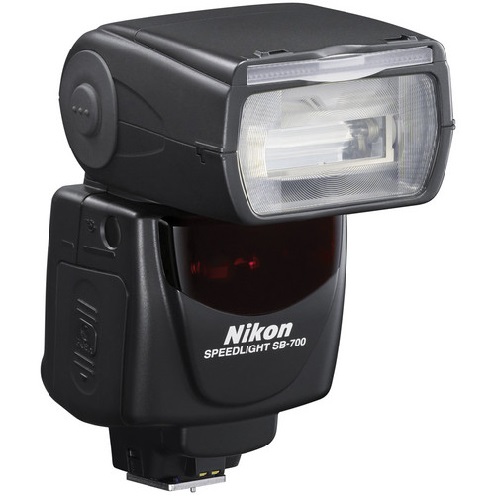 ---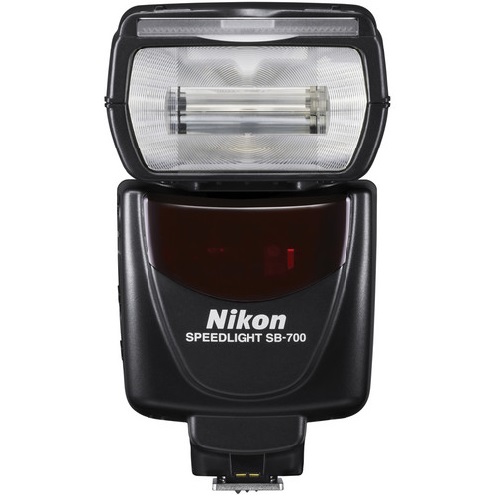 Our Take on the Nikon SB-700 AF Speedlight:
Offering high-quality lighting features, the Nikon SB-700 AF Speedlight has a guide number of 92' at ISO 100 and 128' at ISO 200 with a zoom range of 35mm. It gets adjusted with FX and DX-format cameras and is mostly used with Nikon Creative Lighting Systems to adjust the lighting situations. With FX-format cameras, the auto-zoom can cover a range of 24-120 mm. If you add a wide-angle diffusion panel to it, the auto-zoom range can be brought down to 12 mm. In the DX-format, the auto-zoom can cover a range of 14-120mm that can be brought down to 8mm with the addition of a wide-angle diffusion panel.
---
The Nikon SB-700 AF Speedlight can tilt from -7° to 90°. It can also make a left-right rotation to both sides up to 180° with various stops in between. This light is framed with three different illumination patterns:- standard, even, and center-weighted. These patterns help adjust the light as per need. The SB-700 Speedlight offers a commander mode through which the user can use advanced wireless lighting settings to control multiple off-camera flashes that are grouped in A and B or on any four channels. The flash exposure functions from -3 to +3 EV in ⅓ EV steps. Depending on the output setting, the flash timing changes from 1/1042 to 1/40,000 second. It has a backlit LCD panel that is featured with nine contrast levels.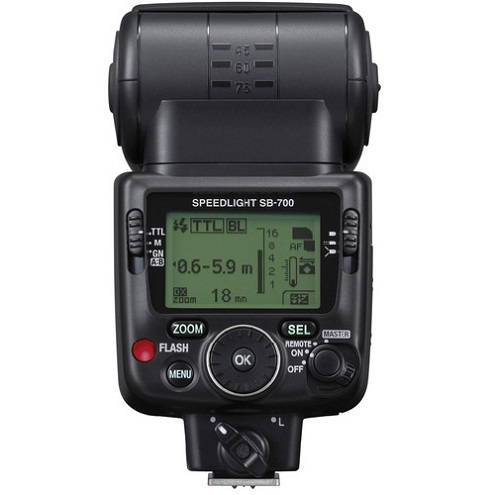 ---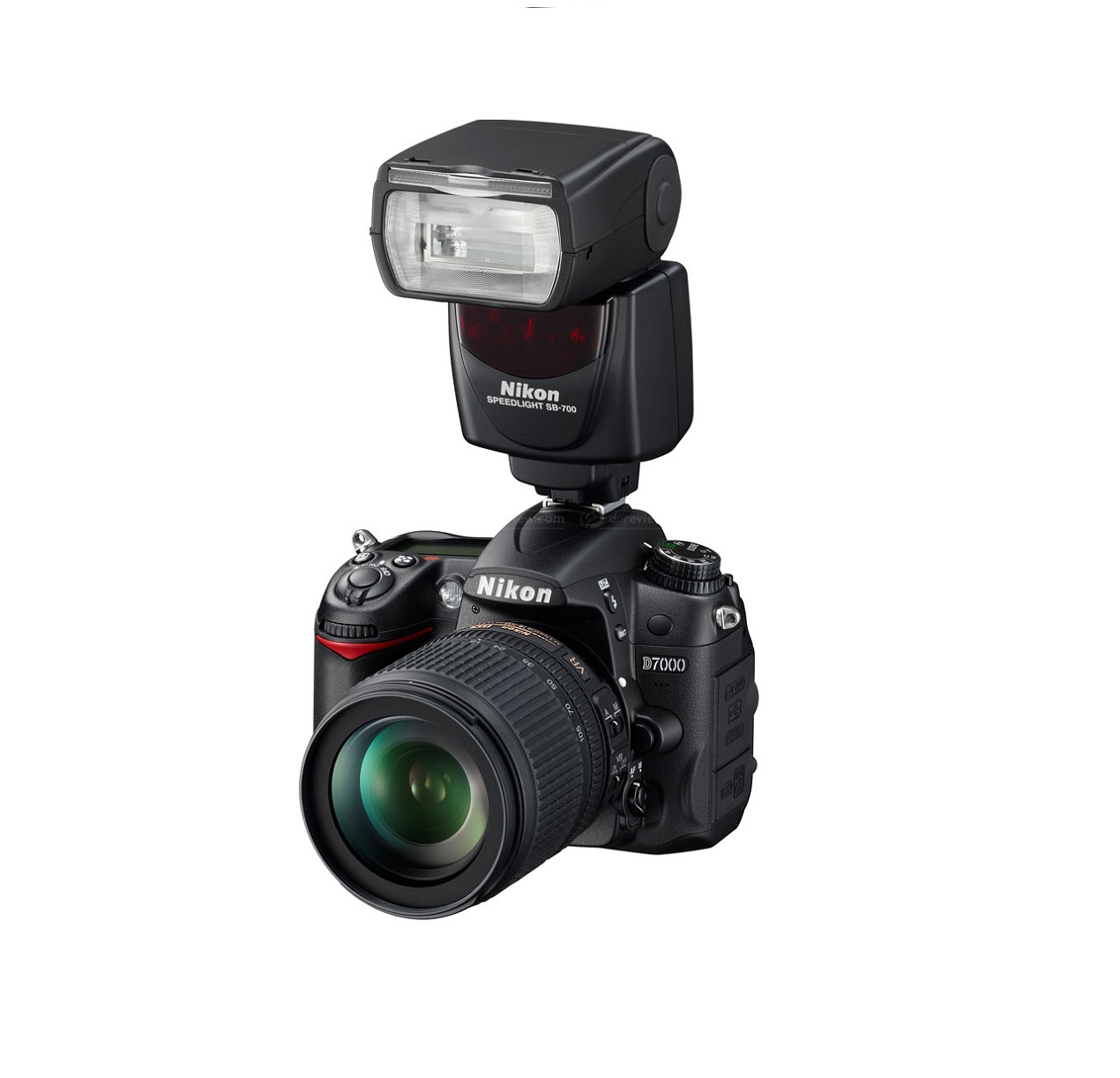 Many modes can be attached to the Nikon SB-700 AF Speedlight to get the desired eye-catching look to the images. Some of the modes are stroboscopic repeat flash mode, Slow and Auto FP high-speed mode, and the first and second curtain sync modes. Four AA batteries are used for power in the flash mounted on the camera. Some creative accessories like bounce cards are used to bounce some portion of the light directly on the subject for special enhancements. These accessories are packed in a soft case.
TOP 10 KEY FEATURES:
| | |
| --- | --- |
| Guide Number: | 92' / 28.04 m at ISO 100 for 35 mm Position |
| Coverage: | Full-Frame, 24 to 200 mm, 12 mm (with Wide-Angle Adapter) |
| Angle of Coverage: | 18 to 60° Vertical; 25 to 78° Horizontal; 100 to 120° Vertical with Wide-Angle Adapter; 110 to 130° Horizontal with Wide-Angle Adapter |
| Auto Zoom Head: | Yes |
| Bounce Head: | -7 to +90° |
| Swivel Head: | 360° |
| Flash Duration: | 1/1042 to 1/40000 Second |
| Recycle Time: | Approx. 2.5 to 3.5 Seconds |
| Exposure Control: | Manual, Nikon i-TTL |
| Flash Modes: | High-speed Sync, Second-Curtain Sync, Slow Sync |
Included in the box:
Nikon SB-700 AF Speedlight
Nikon Diffusion Dome
Nikon's Incandescent Filter
Nikon Fluorescent Filter
Nikon Speedlight Stand
Nikon Soft Case
Payment & Security
Nikon SB-700 AF Speedlight Flash