Description
Are you looking for the best photo and video equipment? If so, this kit will work for you.
The LUMIX S5 is a hybrid full-frame device that delivers excellent quality. This applies to both photos and videos. The advanced system is housed in a compact case. It's optimal for aspiring content creators. This new S5 is resistant to damage. At the heart of the equipment is a full-frame 35mm image sensor. Such a CMOS has a resolution of 24.2MP. Other technical advantages of this model:
This equipment supports HDMI 4K
The LUMIX S5 can record high-resolution video in 4K (60p/50p or 30p/25p)
To withstand heavy use, this device is dust and waterproof
Slower shutter speeds up to 6.5 stops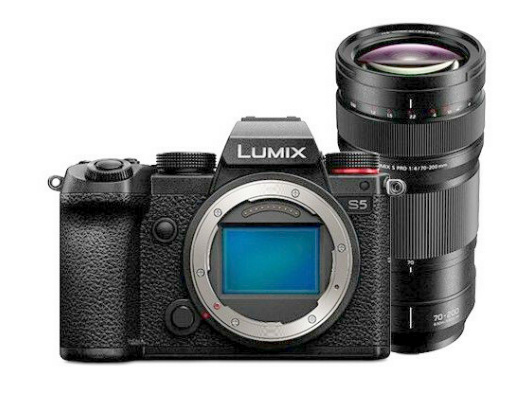 ---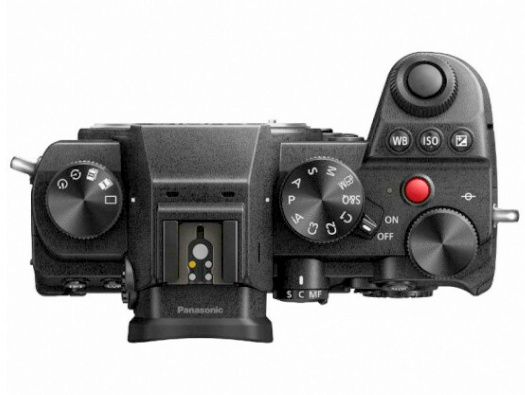 Our Take on the Panasonic Lumix DC-S5:
Featuring a full-frame 24.2 megapixel CMOS, this new DC-S5 offers a wide dynamic range. Its dual ISO allows the device to record crystal clear movies and minimizes noise at high sensitivity. This is the best functionality for any blogger. V-Log/V-Gamut compatibility provides over 14 stops of dynamic range to capture every detail. The Panasonic's advanced autofocus catches head and face, even in motion. The same goes for the eyes and body. This is exactly the equipment that every tourist and correspondent needs.
---
If you prefer high sensitivity, this model is worth choosing. The same goes for a wide dynamic range. The LUMIX S5 is capable of shooting at high ISO. This is one of the advantages that allowed this model to get ahead of the competition.
Using Dual Native ISO technology, every shot you take will be as detailed and rich as possible. Panasonic's unique heat dissipation technology ensures stable and long-lasting video recording. This equipment offers over 14 stops of dynamic range. The advanced system also features fast and accurate autofocusing. This functionality will be a godsend for a professional wedding photographer.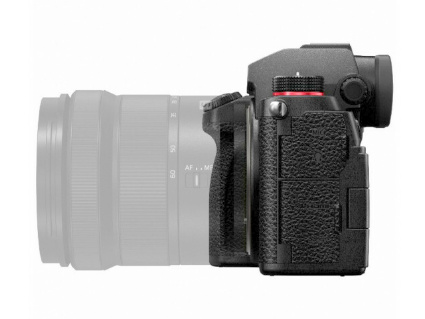 ---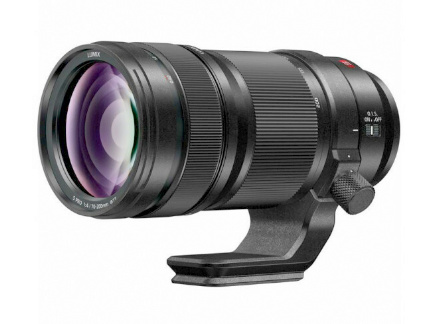 The Panasonic's S Pro is a telephoto lens. This optical system is effective in a wide variety of cases, from conferences to portraits. The advanced lens is compatible with 5-axis Dual I.S. 2 and offers 6 levels of image stabilization. What's more, 9 blades form a circular aperture that delivers beautiful defocused light.
The high performance of the S PRO is excellent and meets strict Leica standards. The lens consists of 23 elements in 7 groups. A single aspherical lens was used for minimum chromatic aberration and maximum sharpness. Order this set today and you will certainly be able to increase your photography skills.
TOP 10 KEY FEATURES:
Brand:
Panasonic
Camera Type:
Panasonic Lumix DC-S5
Colour:
Black
Photographer type:
Expert
Lens Type:
Telephoto
Compatible Mountings:
L Mount
4K:
Yes
Maximum Focal Length:
200
Minimum Focal Length:
70 millimeters
Item Dimensions:
6.3 x 13.8 x 6.3 inches
Included in the box:
Panasonic Lumix DC-S5
Panasonic Lumix S Pro 70-200mm F/4.0 L-mount
Lens caps
Lens hood
Lens pouch
Payment & Security
Panasonic LUMIX S5 Full Frame Mirrorless Camera and LUMIX S PRO 70-200mm F4 Telephoto Lens