Description
Sigma AML72-01 Close-Up Lens with Achromat Design for maintaining Image Quality, Useful Between 80-300mm Focal Lengths, Ideal for Contemporary 18-300mm DC Macro HSM, Increasing Maximum Magnification to 1:2, and DSLR Form Factor
Sigma AML72-01 Close-Up Lens enables a photographer to take up-close pictures of smaller items like jewelry, flowers, food, etc in a simple way. You just need to rotate the zoom ring and it will capture a mesmerizing image within seconds. It has a maximum magnification ratio of 1:2 and you also get changeable angles of view with the lens. These features make it highly effective in zoom-macro photography in indoor as well as the outdoor working environment. The minimum focusing distance is 39 cm whereas the working distance is just 14 cm. Besides that, it offers a maximum magnification ratio of 1:2 that is equal to macro lenses available in the market.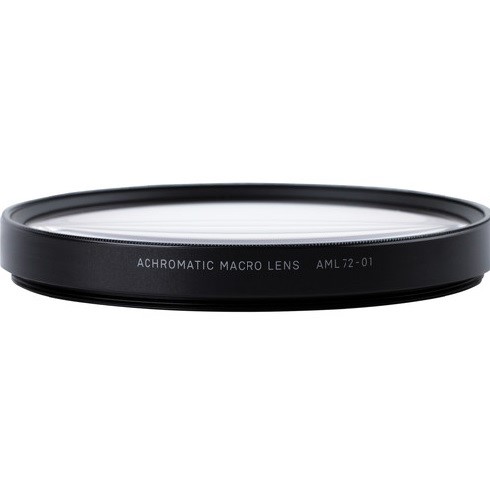 ---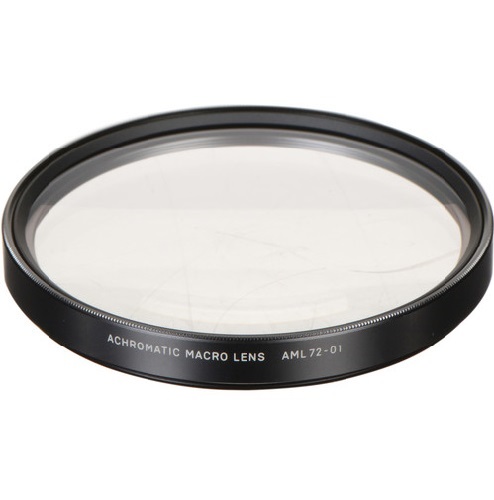 Our Take on Sigma AML72-01 Close-Up Lens:
Sigma AML72-01 Close-Up Lens is a good companion for your 18-300mm f/3.5-6.3 DC Macro OS HSM Contemporary lens. It can easily be fitted with these lenses and offers great power in your hand. You can mount this close-up lens on the original lens's 72mm front filter thread. By mounting it, you get an increase in the magnification ratio and enable your primary lens for macro shooting applications. No need to worry about the original lens image-producing quality. You get the same quality throughout the zoom range from 80mm to 300mm focal length positions.
---
Sigma AML72-01 Close-Up Lens is a handy accessory that must be with any amateur as well as professional photo enthusiasts. It is very lightweight and you get the same level of autofocus after mounting it. Its ability to provide a great picture with absolutely no degradation in case of close autofocus with the subjects makes it a valuable product. Please note that it is made for the 18-300mm f/3.5-6.3 DC MACRO HSM Contemporary Lens and promises to provide superior quality with that model only. In case you fit this one with any other lens model, you may not expect the same level of quality in operations.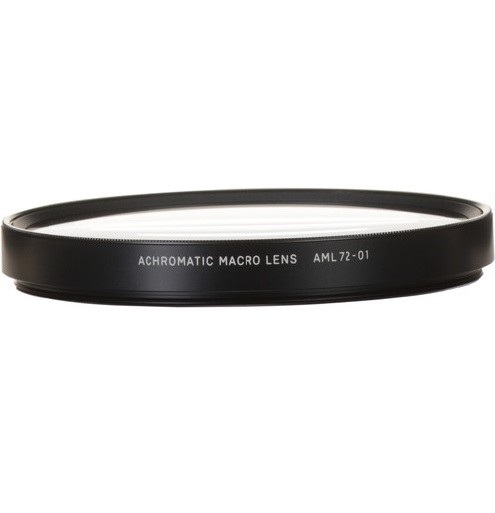 ---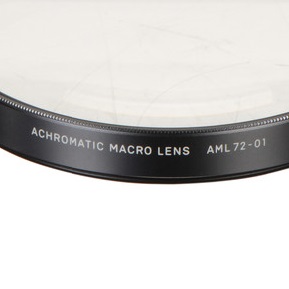 Sigma AML72-01 Close-Up Lens provides you the option to explore the wide and exciting world of Macro Photography. Here, you click pictures of smaller objects but they look larger in the image. Once you take up those pictures and post them on social media, people will surely appreciate your skills and passion for microphotography. This close-up lens has an achromatic design that ensures that it transmits the light without any separation into constituent colors. Sigma has used that design to ensure that there is no damage to the image quality once you fit it with the compatible lens.
TOP 10 KEY FEATURES:
| | |
| --- | --- |
| Size: | 72 mm |
| Compatibility: | Sigma 18-300mm f/3.5-6.3 DC Macro OS HSM Contemporary lens |
| Maximum Magnification Ratio: | 1:2 |
| Lens Type: | Macro |
| Form Factor: | DSLR |
| Min. Focal Length: | 18 Millimeters |
| Design Type: | Achromat |
| Fits into: | Lens' 72mm Front Threads |
| Product Dimension: | 2.54 x 5.08 x 5.08 cm |
| Weight: | 100 Grams |
Included in the box:
Sigma AML72-01 Close-Up Lens
Payment & Security
Sigma AML72-01 Close-Up Lens (Black)